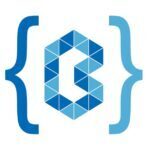 BlueCode Systems Limited
BlueCode Systems Limited is an ICT company that is a leader in systems and platform development for clients in various industries. We are looking for three (3) individuals in key areas of Procurement, Finance and Operations to augment the resource plan for a fixed term project.
Role: Finance and Record to Report (R2R)
Mission
The Finance Lead will work with management to assure adherence to financial policies, projects policies and procedures, regulations, controls and reporting systems.
Outcomes
Produce monthly organization and per project level reports.
Monitor income/expenditure and manage budget projections.
Ensure compliance to all BlueCode and where necessary, partner procedures and cost principals.
Prepare/monitor/collect invoices and advance requests to clients
Work with procurement to ensure timely payment for goods and services received.
Review project invoices for accuracy and allocate expenditures according to accounting systems and budget allocations
Manage responses to queries and prepare/participate in audits.
Review, track, and reconcile staff and consultant cash advances according to policies
Ensure proper and complete recording, review and reconciliation of monthly expenditures of the bank accounts.
Maintain, disburse, and reconcile the petty cash account; Actively participate and provide input and valid advice into project and management meetings.
Liaise with bank personnel and officers, track cash balances of each bank account, make deposits of returned funds and client payments, and track wire transfers to/from program accounts;
Prepare appropriate tax returns and any other information
Competencies
Good written and verbal skills
Self-driven and can operate in a fast moving and changing environment.
Honest and has integrity.
Detail oriented
Ability to work effectively in an atmosphere of multiple projects, shifting priorities, and deadline pressure.
Requirements
Minimum of an accounting degree and/or a recognized professional accounting qualification (ACCA II, CIMA, ZICA or equivalent);
At least 3 years of work experience in financial management for organizations of a similar size
Remuneration package
Fixed Term Contract Length: 6 Months, renewable subject to operational requirements
Compensation: Gross pay of K20, 000 per month
IMPORTANT!!
Send the application to [email protected] with the subject: FINANCE