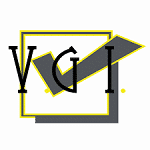 Veritas General Insurance Plc
EMPLOYMENT OPPORTUNITY: FINANCE MANAGER
THE COMPANY
Veritas General Insurance Plc is a General Insurance Company providing short term insurance (non-life) solutions. The Company has been in operation since 2016.
It is an initiative of the Zambia Conference of Catholic Bishops (ZCCB) but is registered as a Public Limited Company and is licensed and regulated by the Pensions and Insurance Authority (PIA). The Company is also regulated by the Securities and Exchange Commission (SEC).
JOB PROFILE
The Finance Manager is a full-time position based in Lusaka reporting to the Chief Executive Officer. The Job Holder will be responsible for providing financial management and overseeing daily accounting functions in an efficient and effective manner, to meet the objectives of the company.
The Job Holder will be responsible for financial planning and reporting, developing budgets, and producing financial projections and analyses. S/he will direct and control all financial operations and be responsible for maintaining the accounting system to ensure accountability to the Board of Directors.
Main Responsibilities
1. Implement financial strategy.
2. Financial planning, reporting and procedure and policy recommendations.
3. Direct, plan, control and coordinate financial management and accounting operations of the company.
4. Enforcement of financial controls to ensure adherence to Accountancy standards, corporate governance practices, and company regulations and policies.
6. Oversee day to day general accounting, including accounts receivable/payable, payroll, cash flow and petty cash management.
7. Prepare cash flow projections and analyses.
8. Monitor bank accounts and ensure timely and accurate bank reconciliations and as well as any bank related administrative requirements.
9. Ensure accurate and timely preparation of monthly, quarterly, and annual financial reports for management and the Board of Directors.
10. Prepare for audits and lead the finance team through the audit process, respond to and implement audit inquiries, findings, recommendations, and observations in conjunction with the Chief Executive Officer.
11. Consolidate and prepare annual budgets and submit periodic budget performance
reports to enhance budgetary monitoring and control.
12. Ensure compliance with all tax requirements, statutory and legal mandates.
13. Advising on investment activities and provide strategies that the company should take
Qualifications, Experience and Skills requirements
MUST be a registered and paid-up member of ZICA
Professional Accountancy Qualification e.g. CA Zambia, ZICA, ACCA, CIMA
2-3 years' post-qualification experience in Insurance Industry will be an added advantage.
Experience with Pastel/Sage accounting system desired.
Ability to work under pressure and tight deadlines
Good analytical skills and attention to detail.
Able to work diligently and independently, solve problems proactively and employ good judgement.
Application instructions
Applicants meeting the above qualifications should submit electronically a signed application letter and CV as a single document (PDF or word) to:
The Chief Executive Officer
Veritas General Insurance
DEADLINE
ALL APPLICATIONS MUST BE RECEIVED ON OR BEFORE THE 27TH AUGUST 2021