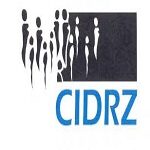 Website https://twitter.com/cidrzinfo Centre for Infectious Disease Research in Zambia (CIDRZ)
Position: Finance Manager – Operations And Reporting Ref No. FM/FN/22/02/21
Reports to Chief Financial Officer (CFO). The incumbent is responsible for overseeing Financial Management Operations, Treasury and Investment Operations and Statutory Reporting duties of the Finance Department.
Main duties
Oversees and directs financial operations on the ERP and ensure that transactions are processed on time in line with existing service level agreements (SLAs) and in accordance with guidelines stipulated in the Finance and Accounts Manual (Policy document).
Oversees the management of cashflow positions and funds forecast to ensure constant availability of adequate funding for all projects and Admin/Ops units. Liaises with Finance Manager – Reporting on level and content of funding drawdowns and allocations to payment commitments.
Projects level of intermittent excess liquidity on unrestricted funds from time to time and makes recommendations for investment of excess funds in short to medium term permissible investment vehicles.
Preparation and monitoring of departmental budgets for all Admin/Ops. units. Processing and circulation of quarterly B2A reports for all Admin/Ops. units and reviewing the same with responsibility holders.
Performs monthly reviews and validation of all payrolls for Projects and Admin/Ops units to ensure accuracy and logical completeness of payroll schedules.
Performs detailed reviews and reconciliation of the monthly payroll DDACC files to the source payroll net pay schedules, and signs-off for processing onto the banks' payment platform.
Ensures processing and settlement of accounts payable in line with agreed terms of payment and SLA, and guidelines in the Finance and Accounts Policy manual.
Oversees preparation of monthly accounts payable reconciliations at individual supplier accounts level and in total at nominal ledger control account level.
Review and management of accounts receivable across all categories of debtors in line with Policy provisions.
Oversees the management of fixed assets across the whole life cycle: acquisition, capitalization, revaluation, depreciation and disposal.
Oversees the management of all nominal ledgers under assets and liabilities on the balance sheet.
Plays a leading role in the formulation, development and implementation of internal control policies and procedures to ensure an effective internal control environment and financial integrity at all times.
Prepares of quarterly management accounts and annual statutory financial statements and submission to the CFO
Management of both internal and external audits to ensure adequate preparations for, and smooth processing of, audits.
Qualifications
Full grade 12 Certificate
Chartered Accountant ((fully qualified CA (Zambia), ACCA, CIMA)). A Mater's degree in accounting or equivalent will be an added advantage
Minimum of 7 years relevant post qualification work experience in a busy finance and accounting environment
Good financial reporting and audit skills
Good supervisory and interpersonal skills and ability to foster team work
Proficiency in use of computer programs and accounting software skills at the level of an ERP tool (integrated financial management software).
How to apply
Suitably qualified candidates are invited to apply; however only shortlisted candidates will be contacted. Please send application letter and detailed CV quoting Reference Number, and day-time telephone number to;
CIDRZ Human Resources Director email: [email protected] Hard copy applications will not be accepted