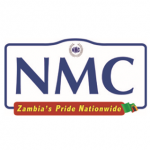 National Milling Corporation Limited (NMC)
National Milling Corporation Limited, a reputable multinational milling company specialising in the manufacturing of various flour, mealie meal, stock feeds product's and also trades in rice and other products wishes to engage a flexible and energetic person to fill the vacant position as follows:
Finance Manager: Lusaka
Responsible for leading a team of Chief Accountants across the Corporation's multiple locations monitor general ledger and sub ledger accounts for accuracy and integrity.
He/she shall assume responsibility for revenue recognition, inventory valuation and cost accounting. Organize operational accounting functions, such as stock take and weighbridge operations, ensuring to identify business efficiencies and financial risks and work on solutions including maintenance of key operational process controls/ERP user permissions.
In addition shall be required to help ensure FX requirements are met and oversee treasury functions, train, coach and mentor members of the accounting team. Maintain and monitor banking, auditors and tax consultants relationships, and perform OFAC checks on all customer and vendor accounts. Ensure to coordinate the preparation of regulatory reporting, support month end and year end close process, support annual internal and external audits, and process insurance claims/renewals including review and authorisation of vendor payments.
Interested candidates should have at least five (5) years' experience in a manufacturing environment. a professional qualification such as full ACCA, CMA. CPA or an equivalent.
Thorough knowledge of accounting principles and procedures, strong knowledge of Microsoft excel. Good understanding of accounting software of which Navision will be an added advantage, must be a team player with strong people management and problem solving skills including the ability to meet strict deadlines.
If you are up to the challenge and possess the necessary qualifications and experience, please send your CV to [email protected] quoting the job title on the subject by 15th February, 2022.