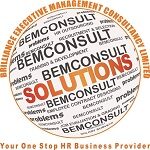 Website Brilliance Executive Management Consultancy
Description:
Job Purpose
The Finance Manager will play a key role in managing the Company's financial, budget, strategic planning activities. Manage the Company's finance and admin functions to provide the best possible value to our shareholders, customers, suppliers and employees. Timely supervise the preparation and presentation of financial statements and financial management reports as required by the Board of Directors of the Company.
Summary of Key Responsibilities;
Document and maintain complete and accurate supporting information for all financial transactions
Implementation of Financial Strategy and Systems
Responsible for producing monthly management accounts showing spend against budget.
Manage and lead the finance team with adequate empowering, coaching and mentoring.
Process accurate consolidated management accounts for Zambia and submit to Head Office monthly and quarterly on the due date.
Prepare Annual Financial Statements and reports according to International Financial Reporting Standards, including Audit packs for submission to Group Head Office.
Dealing with and liaison with Auditors, manage interim and annual audits (both internal and external)
Preparing monthly rolling forecasts, including monthly cash flow requirements.
Ensure daily, monthly reports including profit forecast and ad hoc reports are sent to head office on time
Control in the country the Annual Budget process and the Annual Strategic Plan.
Reviewing and approving of entries by the finance team.
Prepare and review schedules for monthly accounts and ensure all outstanding matters are resolved on time, and ensuring accurate processing.
Ensure Fixed Asset Register is updated and complies with International Accounting Standards
Ensure statutory compliance (including all tax requirements i.e. Income Tax, PAYE, VAT, WHT etc) by liaising with Group Tax.
Manage relations with banks, Audit Firms and Statutory Bodies
Conduct a weekly review of time-sheets and accountability diaries against expenses claims.
Compile and analyze financial information to prepare financial statements including monthly and annual accounts
Ensure financial records are maintained in compliance with accepted policies and procedures
Prepare financial management reports
Develop and maintain financial databases
Prepare for financial audit and coordinate the audit process
Oversee accurate and appropriate recording and analysis of revenues and expenses
Ensure compliance with relevant laws and regulations and integrity of financial data
Required Skills and Attributes
Attention to detail
Excellent Analytical Skills
Able to work independently
Ability to plan and prioritize
Self-motivated, energetic individual who works well in a demanding environment
Trustworthy
High Integrity and Ethical Standards
Problem-Solving Abilities
Good communication skills
Result-oriented
Good leadership skills
Primary Areas of Accountability:
Qualifications and Experience
Professional Qualification – Full CA Zambia, ACCA or CIMA
A Degree in Accountancy or Finance will be a plus
Must have a minimum of at least 9+ years of relevant work experience, of which 4 years must have been in the same capacity or Senior Management
Must have at least 3 years at an auditing firm
Proven experience in Financial Statement preparation
Knowledgeable in ERP systems such as Sage Accpac

Must be well vested in Tax and Compliance Management
Working experience with a Manufacturing, FMCG or Mining Company will be an added advantage

Must be a member of ZICA
If you meet the minimum hiring requirements for the above position, please email your CV and Cover letter clearly stating your salary expectations to [email protected] and copy-in [email protected]
Note that, all communications will be kept in the strictest of confidence. If you do not receive communication within 21 days of the closing date of the advert, please consider your application unsuccessful.

DO NOT SEND CERTIFICATES AT THIS STAGE