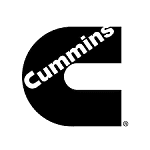 Finance Manager
Description
We are looking for a talented FINANCE MANAGER to join our team specializing in FINANCE for our DISTRIBUTION BUSINESS SEGMENT in KITWE, COPPERBELT, ZAMBIA
In this role, the candidate will make an impact in the following ways:
Being Authentic & building trust
Thinking strategically & setting the aim
Demonstrating individual and promoting collective accountability
Creating the right work environment
Coaching & managing talent for success
Fostering open Communications
To be successful in this role the candidate will need the following:
Financial Acumen: Evaluates applicable regulations for the financial area of focus such as tax, banking, local accounting to ensure that transactions are recorded in compliance with applicable regulation (IFRS & US GAAP) and explains key requirements and purpose of regulations and implications to the business to inform and educate relevant stakeholders
Business Partnering: Collaborates and develop partnership with stakeholders to drive performance, influences the organisation by demonstrating knowledge of the business to provide guidance to support the decision making process.
Financial Analysis: Interprets financial data by investigating trends, variances, opportunities and risks to provide insight to stakeholders regarding financial impact to drive business improvements and ensures integrity of financial data by investigating variances and establishing corrective actions to resolve identified issues.
Develop Talents: Developing people to meet both their career goals and the organisation's goals.