Full Time
Applications have closed.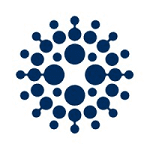 Purpose of the position
The purpose of the Finance Manager role is to provide leadership and support to the project team, managing treasury and funding, foreign exchange, financial reporting and rolling forecasts. The position includes key financial responsibilities including transaction processing, budgeting, income and expenditure monitoring, balance sheet account control, management reporting processes, supplier and business engagement, delegation of duties and monitoring and supporting the deliveries of the program finance teams.
The position is contingent upon funding.
Key Accountabilities
Oversee and manage the completeness and accuracy of the accounting records of the project and therefore BroadReach.
Oversee the ledger reconciliations, including debtors, creditors and bank
Manage and control assets, including fixed assets and debtors
Monitor program cash balances and/or overdraft positions on a regular basis and provide reports to the Principle Investigator and Senior Management team
Prepare cash flow forecasts versus actual performance monthly providing updates to the CoP
Providing leadership in the development of annual costed work plans and budgets, guide and oversee the alignment of the budget to expected results, review annual budgets and quarterly financial reports in accordance with predetermined deadlines and budgeting parameters
Prepare and circulate accurate financial reporting on a monthly basis in accordance with predetermined deadlines
Review of management accounts for reasonableness and accuracy and provide non-financial management with a comprehensive variance analysis including a review of current results to prior month data, and actuals to budget; including insights and commentary
Provide ad-hoc reporting and analysis as required to support decision making for the program.
Assist in the preparation of year-end audit files and liaising with auditors and HQ Finance to ensure that audited Fund Accountability Statements are completed within predetermined deadlines and applicable standards or guidelines.
Ensure that proper internal control procedures and checks are in place for the Program to maintain the integrity of the accounting records, and to minimize risk of errors and omissions, and misappropriation of company assets.
Ensure compliance with US government rules and regulations, local country laws as well as BroadReach policies and procedures.
Drive efficiency measures and streamline processes.
Develop/implement corporate governance good practice in all financial procedures.
Be responsible for ensuring that VAT reconciliations and returns, periodic and annual, are prepared for the Program in accordance with internal control and regulatory requirements.
Develop and implement sound procurement systems, processes and policies.
Lead, manage, mentor and develop key team members and ensure that an effective succession plan is operational within the finance teams.
Qualifications Essential qualifications
Accounting degree
Member of good standing with major accounting bodies such as ZICA, CIMA, ACCA, etc
Desirable Qualifications
Chartered accountant qualification coupled with a master's degree in a relevant field, such as finance, accounting, or business/public Administration
Experience & Skills
Minimum 7 – 10 years' management experience, with 5 years in a similar role within a medium to large program (annual revenue of $25m or more) within a matrixed organization
USAID and other donor experience non-negotiable.
Experience in multi-currency, multi-company, and multi-jurisdictional accounting.
Management experience in all aspects of budgeting, forecasting, and maintaining other planning and control procedures
Up-to date working knowledge of international financial reporting standards and experience in preparation of accounts in accordance with those standards
Oversight of monthly financial reports, ensuring timely and accurate compliance with internal and external deadlines
Experience developing and interpreting statistical and accounting information, and analyzing and reporting variances
Experience presenting financial information to a non-financial audience
Excellent computer skills and Financial management software packages
Personal Qualities & Behavioural Competencies
Committed to high standards and continuous improvement
Good influencing and interpersonal skills with people at all levels
Confident and comfortable to challenge senior stakeholder thinking
Ability to operate in a high-pressure environment with conflicting priorities and tight timelines
Ability to speak and present proposals with conviction
Resourceful, creative and innovative approach to work
Collaborative nature of working across different teams
Ability to effectively prioritize and plan work
Good negotiation skills with the ability to navigate and relate at all levels
Be solution focused
Ability to build rapport and credibility with stakeholders
Capabilities
Winning, Enabling and Delivery of Projects
Opportunity Development, Capture Management, Proposal Development, Organized, Disciplined, Analytical
People Leadership/Self Leadership
Selections, Development, Delegation, Example, Self-Confidence, Independently responsible, Curiosity, Change Management
Strategic and Holistic Decision Making
Governance and legal awareness, Financial acumen, Risk management, Strategic perspective
Relationship Management
Institutional Representations, Taking the long view, Building common ground, Mutual respect, Responsiveness, Standing for the other, Engagement