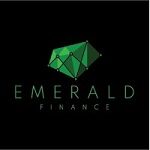 Founded in 2019, EMERALD'S mission is to empower emerging market individuals and entrepreneurs with financial access. As a start up, it has been an exciting and challenging journey developing the business case in an unstable environment that the whole world is fighting. As our first of many achievements in the horizon, we believe that we have the opportunity of a lifetime to connect every entrepreneur to financial products they need to grow and prosper. We need exceptional people in key roles to make that happen. Joining Emerald requires boldness, resilience, and innovation. You will need to embrace change and operate comfortably in uncharted territory.
Emerald Is looking for a
Finance Manager
As a Finance Manager, you will be accountable for maintenance of accounts and the preservation of the portfolio strategy to achieve maximum active customer penetration in the portfolios, within set mandates. Furthermore, developing relationships with the auditing body and making sure the company stays within regulatory guidelines . The position is in Lusaka and will report directly to the CFO.
In this role, you'll be responsible for:
Create strong partnerships with potential banking partners
Support the Operating team in onboarding banking partners
The understanding of Credit Risk, Fraud Risk, RFRs and regulatory requirements
Manage and handle all communication to and from the banking partners and reconciliation of accounts
Handle onboarding where necessary
Weekly progress reporting to CFO and CEO
Support CFO where necessary
Collaboration with key internal stakeholders to ensure timely execution on partner commitments
Capabilities:
Knowledge of Mobile Money
Knowledge of Microfinance industry
Ability to work in a fast-paced, ever-changing environment
Strong and independent person who can work on their own
Confident personality and assertive with strong presentation skills
Excellent time management, planning and organizational skills
Strong work ethic, ability to take full accountability with strong follow-through and execution
Decisive, detail orientated, enthusiastic, problem solver
Strong interpersonal skills and patience
Flexibility to work with key internal stakeholders to ensure deliverables are met timeously
Requirements
Bachelor's degree in finance, business management or any related field
Strong track record in managing multiple projects, and coordinating teams to deliver on objectives
Experience working in digital financial services or banks
Strong understanding of financial inclusion and the means of utilizing digital financial services to achieve it
Ability to work fully remote
Ability to travel
Desirable
Experience in Mobile Money / Mobile Financial services
Experience in project management and leading a team would be advantageous
Very good understanding and experience of financial products and performance, including credit risk, dynamics of lending, saving and insurance would be beneficial.
Things you will  love:
Collaborating with smart, engaging people
Working for impact
Growing and learning continuously, with loads of encouragement and support
Boldly taking risks as we navigate new challenges
Flexible work practices enabling your best delivery
Being autonomous and empowered to lead
Seniority Level
Industry
Information Technology & Services
Job Functions
Finance
Auditing
Accounting
Applications  to be submitted to [email protected] and addressed to:
The Head – Human Resource
Emerald Finance Limited
P.O. Box 38182
Lusaka
Find Zambia Jobs – The best job board for Jobs in Zambia