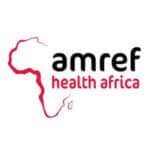 Website Amref Health Africa
Amref Health Africa is an International non-governmental organization founded in 1957 as flying doctors of East Africa to provide critical health care to remote communities in East Africa and has since grown to become the main African based international organization working in health development. AMREF is currently implementing more than 140 Programmes and projects through its offices in Eastern, Western and Southern regions of Africa. AMREF's vision is for "lasting health Change for Africa". Its mission is to ensure that every African can enjoy the right to good health by helping to create a vibrant network of informed communities that work with empowered health care providers in strong health systems. We believe the power to transform Africa's health lies within its communities. AMREF-Zambia is inviting applications from suitably qualified, motivated, hardworking and enthusiastic individuals to fill the vacant under the following position in its Zambia Country Office:
Position: Finance intern (x1)
The Finance Intern, reports to the Program Accountant. He/she focuses on taking lead in Record Keeping, Bank Reconciliation Statements, Initiating Payments. In consultation with the Program Accountant, the Finance Intern undertakes the following core functions.
Basic function of the Job:
Responsibilities will include, but not limited to the following:
Key Area Activities
Record Keeping File supporting documents in logical order.
Ensure that all files are well labeled according to months and all the Payment Vouchers are serially recorded and filed for easy retrieving.
Bank Reconciliations Preparation of monthly Bank Reconciliation Statements. This involves reconciling all payments issued and the ones gone through the bank and any unreconciled items are reported to the Program Accountant for possible adjustment.
Payments Initiate all payment process in Navision
Raising Payment Requests and submitting for Workflow.
Raising Purchase Requisition.
Raising system generated invoice and submitting for Workflow
Review of Surrenders before they are posted by Program Accountant
Initial review and approval of staff Advance Request
Petty Cash Review.
Maintenance of Service Level Agreement Ensure Creditors invoices are ready of review and payment.
Other Roles Any other duties assigned by the Program Accountant.
Qualifications, experience and key competencies required
Bachelor of Accountancy degree/ACCA/CIMA/ZICA/CA
A member of ZICA
Superior analytical, presentation, communication and reporting skills.
Sound IT knowledge; excel, word processing, accounting software packages.
Able to work independently
Able to work with people from all backgrounds
Good leadership and communication skills
A good command of English.
If you meet the above requirements, deliver your application letters (Clearly indicating the title of the position being applied for in the e-mail address subject line), up-to-date CV with 2 traceable referees to the following address: [email protected]
Applications received later than 17:00hrs on 5th March 2021, will not be considered.
Only shortlisted candidates will be acknowledged
"AMREF – Zambia is an Equal Opportunities Employer"