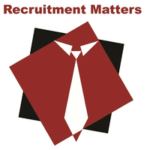 Recruitment Matters Zambia
Recording details of the product sold, recording invoices issued on each order, updating
clients account balances and provide information to sales team on the status
Filing returns for PAYE, VAT, Income Tax and other statutory obligations
Financial statement preparation in accordance with IFRS
Controlling promotion trucks-products taken against payment received
Posting all expenses in Excel-fuel, permits etc.
Checking daily payments
Update cylinder movement-cylinder deposits, promotion truck sales
Update accessories movement –invoices and promotion truck sales
Update gas movement –invoices and promotion truck sales
Reconcile cylinder movement, accessories movement and gas movement-(check report if correct or not, do amendments)
Checking bank statement
Posting daily sales
Dealing with imprest
Managing contracts of super dealers/dealers
Recording of daily, weekly and monthly sales
Writing of orders
Processing of orders
Invoicing of local orders
Acting as a point of contact for different business units (eg. Commercial, Treasury, Operations)
Cash flow forecasting and ensuring adequate funding lines are in place
Any other office related duties as may be assigned by the Superior from time to time.
Key Skills
A good team player
Ability to work well under pressure
Good analytical
Good computer skills especially Ms. office
Verbal and written communication skills with proficiency in English
Must be detail oriented and trustworthy
Results-driven and patient
Excellent organizational and time management skills
Passion for numbers and financial data
Experience
Qualifications
Bachelor degree in Accounting or related field
Minimum of 3-5 years relevant experience in a reputable organisation