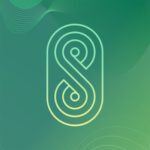 SPENN is a global Mobile Banking App developed by Blockbonds AS, a Norwegian Fintech company. Through the SPENN app, everyone can access services such as payments to anyone, anywhere, shop in local stores, e-commerce, saving money and investment capabilities secure, instantly and free. The SPENN app is completely free to download and use. SPENN currently has a presence in 5 markets in Asia and Africa. We believe that everyone should have equal access to banking services. If you share our values, we would love to have you on board our team, and commonly work towards success for our brand.
Job Summary:
We at SPENN are looking for a finance assistant to join our team.
As a finance assistant you will be part the finance team working closely with finance manager in Zambia and other finance team members across other markets.
The position gives an opportunity to build a career path by learning and taking more responsibilities in accounting and finance line.
Finance Assistant Job Duties:
Daily reconciliations of internal and external bank accounts and bank.
Posting transactions in accounting software.
Process and prepare financial reimbursements for the purpose of checking accuracy of the reimbursements and proper filing of reimbursement forms.
Filing and submitting of statutory taxes with ZRA and other authorities.
Create, send, and follow up on invoices relating to SPENN business customers and other SPENN customers.
Assisting the finance manager prepare the monthly budgets and tracking of budget with spend.
Preparing monthly payroll payments for employees
Assist the financial manager in creating financial reports on a regular basis.
Adhere to the company's or organisation's financial policies and procedures.
Attend finance weekly meetings and assist with recording minutes and during meetings with group CFO and executives.
Finance Assistant Skills and Qualifications:
Bachelor's degree in business, finance, accounting, or a related field
Excellent mathematical skills; understanding of data privacy standards; integrity; honesty; customer-service skills.
Solid communication skills, both written and verbal.
Organisational skills; planning skills; problem-solving skills; analytical skills; critical thinking skills; computer skills, particularly with spreadsheets and QuickBooks and Office Suite.
How to Apply?
Send your CVs or Resume Application letter to [email protected]
IMPORTANT: Please indicate subject title "Finance Assistant – Zambia" in your email.