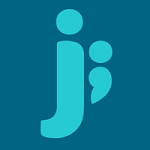 Jhpiego is an international, non-profit health organization affiliated with The Johns Hopkins University. For 40 years in East and Southern Africa, Jhpiego has empowered front-line health workers by designing and implementing effective, low- cost, hands-on solutions that strengthen the delivery of health care services, following the household-to-hospital continuum of care. Jhpiego partners with organizations from the community to the national levels, building sustainable, local capacity through advocacy, policy development, human resources for health and quality and performance improvement approaches. For further information about Jhpiego, please visit our website at www.jhpiego.org.
Jhpiego invites applications for the following positions for the Zambia Country Office. 
Position: Finance Assistant (3)                                              
Location: Southern, Muchinga and Luapula Provinces
Reports to: Finance Officer
Position Overview
Family Health and Nutrition Project (FHN) is a five-year, USAID-funded project that will contribute to reduction of maternal mortality and under five mortality through collaboration with Government of the Republic of Zambia (GRZ), Ministry of Health (MOH), communities and other local partners to improve health system performance and to deliver high-quality, accessible reproductive, maternal, newborn, child, and adolescent health and nutrition (RMNCAH&N) care.  Working in four provinces, Eastern, Luapula, Muchinga, and Southern, FHN will work with MOH provincial and district counterparts to deliver high-quality services, strengthen health systems, and increase community engagement
The Finance Assistant will be responsible for providing day –to-day financial support for the programs managed by Jhpiego's Country Office in Zambia. S/he will support the Finance officer in meeting the day-to-day financial needs for the projects to maintain daily operations in an efficient and effective manner. S/he supports financial arrangements for project activities, maintains proper files and filing systems. S/he will also provide support to technical staff and consultants in the preparation of Activity budgets and Expense reports.
DUTIES AND RESPONSIBILITIES:
Performs data entry into the Finance software. Entering of payment vouchers and writing cheques.
Assist Finance officer to monitor the fuel account for the project vehicles.
Ensure all filling is done in a timely and accurate manner.
Receives and reviews for proper documentation and calculation all expenses reports and issues reminders to ensure retirements are made according to the Jhpiego policies.
Maintain records of individual staff accounts in excel spreadsheet. With monthly circulation to the individuals.
Receipts all cash returned by staff from activities, deposits it into the Jhpiego account within 24hours, and maintains a cash deposit tracker.
Perform other duties as may be assigned by the Finance Manager or Director Finance and Administration from time to time.
QUALIFICATIONS:
Accounting training qualification (part qualified NATECH/ZICA or Diploma in relevant field .3 years' experience in a responsible office;
Experience in accounting for projects funded by international donors (knowledge of USAID regulations preferred);
Strong computer skills including Excel, Word PowerPoint and Word Perfect applications (familiarity with QuickBooks preferred)
Demonstrated integrity and work ethic; able to handle a variety of assignments sometimes under pressure of deadlines;
Willing to work on wide range of tasks.
KNOWLEDGE, SKILLS, AND ABILITIES
The Finance Assistant must have a successful track record and significant knowledge of and experience in:
At least 3 years' experience in project programs funded by international donors.
Familiarity with U.S Government cost principles and regulations preferred
In addition, this position also requires a person who has:
The ability to work on several major and minor activities simultaneously
Excellent general administrative skills, including excellent judgment and integrity
Strong program-related financial management skills, including Activity budgeting.
To apply, please send your application letter and curriculum vitae only in a single document, stating the position and location in the subject line to the Human Resources Manager: [email protected].
Please note that only shortlisted candidates will be contacted
Closing date is Friday November 26, 2021