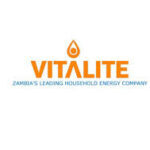 Website VITALITE Zambia
VITALITE Zambia Limited is a Zambian registered company founded in 2013. VITALITE was created to increase rural electrification and combat the poverty tax affecting low-income, energy-poor households across Zambia. Our stated mission is to make quality products and services accessible and affordable to all Zambian households. VITALITE Zambia prides itself at being the first to pioneer a fully integrated pay-as-you-go (PAYGO) service in Zambia and is fast growing towards being the best service and distribution company that benefits the larger bracket of Zambian people, that is found in rural Zambia.
Vitalite Zambia, invites applications from suitably qualified and experienced Zambians to fill the role of Finance Assistant Coordinator in the Finance department.
Purpose of the Role
The Finance Assistant Coordinator will, among other duties, be required to perform the following tasks:
Assist in the assembly of any documentation for both internal and external audits.
Assist in performing annual inventory and asset verification.
Ensure correctness of all receivable entries in QuickBooks.
Preparation of monthly debtors edged analysis.
Perform the timely capturing of receipts and payments in quick books.
Ensure all payments have relevant documentation meet audit requirements.
Role Requirements
The ideal candidate should have the following attributes;
Have at least 4 – 6 years' experience in Finance / Retail trade
In possession of a University degree equivalent in Finance or Accountancy discipline
In possession of a full Grade 12 certificate (with good grades in Mathematics and English)
Able to pay attention to detail
Strong analytical skills
Vast knowledge in working with receivables
Should be a team player
Able to work under minimum supervision
Working knowledge of MS Tools including Excel and Word
Please send your full application including:
Essay Question: What is the best way to guard against accounts receivables of an organisation? (minimum 250 words)
Full and updated Curriculum Vitae (CV)
2 References from Previous Employers
How to apply?
E-mail: [email protected]
(Please indicate the role you are applying for in the subject)
Address: VITALITE HR Department, Head Office, 15 Lubwa Road, opposite International Labour Organization (ILO), Rhodes Park, Lusaka.
Closing Date: Monday, 05th April, 2021
Kindly note that female candidates are encouraged to apply.