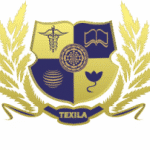 Texila American University
Texila American University is a world Class Affordable Educational Provider. We are a forward-looking, modern university with a proud tradition as a provider of high quality education and a focus on applied research.
The University seeks to recruit a suitably qualified individual for the position of Finance Assistant.
Responsibilities
Local fee collection from students and issue of printed receipts
Cash collection, deposit cash at bank,
POS fee collection
POS fee reconciliation with bank statement
Daily bank statement reconciliation with local on campus student fees (FNB – ZMW & USD)
Scanning of remittance and uploading in CRM against students
Filing of CPV, BPV & Student receipts
Maintaining of accounts & finance department stationary
Co-coordinating with student coordinator for fee paid remittance
Any other related assignment, tasks, daily & routine works pertaining to finance & accounts department and functional head directions
Educational Qualification
Bachelors Degree in Accounts or equivalent
Experience
Suitably qualified applicants to send their applications and Curriculum Vitae to [email protected] cc [email protected] on or before  30th September 2021.