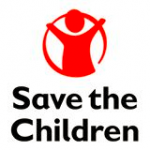 Save the Children International
Save the Children is the world's leading independent organization for children. Our Vision is a world in which every child attains the right to survival, protection, development and participation. In Zambia, Save the Children works in the following Thematic areas: Education, Health& Nutrition, Child Protection, Child Rights Governance and Child Poverty; including Humanitarian response. Save the Children wishes to invite qualified individuals to apply for the following position:
JOB TITLE: Finance Assistant – (x1)
LOCATION: Kalulushi
GRADE:  5
CHILD SAFEGUARDING:
Level 2 – the responsibilities of the post may require the post holder to have minimal contact with or access to children or young people.
ROLE PURPOSE:
To support implement financial procedures and policies of Save the Children Kalulushi office and be responsible for preparing financial statements, maintaining cash controls, maintaining accounts payable and processing of all office payments.
The incumbent will be reporting to Finance & Support Services Coordinator
KEY AREAS OF ACCOUNTABILITY:
Bookkeeping:
Capture all data correctly and timeously onto Agresso
Administer, balance and reconcile petty cash monthly
Filing of all financial documents and vouchers
Data capturing on Agresso
Perform reconciliations of all bank accounts on a monthly basis
Print reports from Agresso and prepare monthly financial statements
Submit reports to regional office by deadline
Prepare annual financial report at end of year
Payments:
Responsible for ensuring that the payments are done accurately, timeously and within budget
Make all on line and cheque payments
Ensure all payments are correctly coded, approved and support documents attached
Check all per diem calculations
Ensure sufficient funds in bank account to be able to make payments
Cash flow management:
Prepare and submit forecasts and cash flow projections and ensure that management is aware of their implications. Ensuring that there are sufficient funds in the current account for payments.
Review monthly financial expenditure
Draft monthly cash flow budgets
Budgets:
Assist the Grants and Contracts Coordinator with developing and monitoring the budgets
Assist with input into budget preparation
Capture budget and updated budget onto Agresso and Excel
Financial Reporting:
Draft financial statements to be submitted to regional office on a monthly basis and assist in drafting adhoc financial reports on time and accurately.
Perform reconciliation of all bank and petty cash accounts
Draft monthly financial statements to Finance Director for verification and approval
Assist in drafting other financial reports as requested
Support to staff:
Ensure that staff understand financial policies and procedures including payment procedures and account coding.
Provide training on coding and completion of forms when necessary
Edit forms when necessary
Audit Assistance:
Prepare foe audit, participate in meetings and assist auditors
Attend Audit planning meetings
Prepare Accounts and exhibits for Audit Review
Supply relevant data to onsite Auditor
Together with the Grants and Finance Manager and Finance Officer(Audit) review draft audit report
The post holder may be required to carry out additional duties within reasonableness of their level of skills and experience.
QUALIFICATIONS AND EXPERIENCE:
Accounting Diploma or ACCA Part 11
3 years relevant experience
Good computer skills and high proficiency in spreadsheets.
Good knowledge of accounting packages especially Agresso accounting system.
Must be a member of Zambia Institute of Chartered Accountants (ZICA)
Save the Children reserves the right to re advertise if suitable applicants are not found.