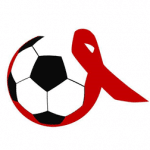 Grassroot Soccer Zambia is an adolescent health Organisation that leverages the power of soccer to Educate, Inspire and Mobilise youths in Zambia to overcome their greatest health challenges, live healthier, more productive lives, and be agents for change in their communities. GRS Zambia is Registered as a local Non-Governmental Organisation, with programs reaching an estimated 40,000 at risk young people annually across Zambia. The overlapping epidemics of gender based violence, HIV, and broader sexual and reproductive health are the primary focus of our work, with complimentary programming on youth leadership and employability.
Grassroot Soccer Zambia seeks to fill the position of Finance and Administration Officer
Key responsibilities:
FINANCE
Reviewing payment requests before approval, ensuring accuracy of all expense codes, narrations and correct amounts
Help in the preparation, management and forecasting of Cash flow inputs in consultation with the Finance Manager before and after payments
Preparation and processing vendor's and staff activities' payments
Preparation of payroll and payment of salaries
Petty Cash disbursement, replenishment and reporting ensuring the cash float is timely requested and within the stipulated amounts in the Organization policy
Bank Reconciliation
Timely submission of all statutory tax obligations (NAPSA, NHIMA,PAYE)
Effective finance record management for easy retrieval
Able to adhere to all donor financial requirements
Be able to respond Audit queries
Preparation of financial reports
ADMINISTRATION
Attend to all utility Bills
Organizing travel and Accommodation for staff
Arrange for internal and external events (programme support, workshops, retreats etc.)
Tracking and replenishing of Office Supplies
Provide other Administrative Support to all Team members
Qualification and Experience
Must possess at least a Professional Finance/Accounting qualification or related fields to the responsibilities of the role at a Diploma level.  A degree will be an added advantage
At least 2 to 3 years of experience in finance and administrative activities in donor funded projects.
Demonstrated knowledge of USAID rules, regulations and reporting
Professional membership with ZICA
Key Attributes
Ability to work under pressure as part of the team or independently and meet deadlines consistently
Detail oriented with the ability to keep the broader picture in mind
Interested and qualified applicants should forward CVs only to [email protected] not later than 20th September, 2021.