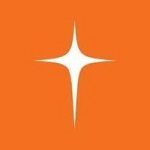 World Vision Zambia
JOB OPPORTUNITY
World Vision Zambia (WVZ) Limited is a faith-based Organization dealing with Relief aid, Development, and Advocacy dedicated to working with children, families, and communities to overcome poverty and injustice. WVZ is part of World Vision International and serves all people regardless of religion, race, tribe, or gender. We are currently working on 38 large-scale programs in over 30 districts in Zambia.
Position: Finance and Administration Manager (Prevent SGBV Project)
Reporting to: Team Lead
Location: Mwamba, Zambia
Purpose of the Position: 
To work closely with the Team Lead and management team to maintain oversight on financial planning and decision making to produce quality management reports; and play an active role in internal and external audits. Provide day-to-day supervision and management of the Project Finance and Administration with a view to ensuring financial stewardship, accountability, reliability and accuracy of financial reporting and information. Ensure that accurate financial reports are done in a timely manner and presented to relevant parties. Lead budgeting and budget tracking processes to ensure expenditure is within the allowable donor restrictions.
Communicate World Vision's Christian ethos and demonstrate a quality of Spiritual life that is an example to others.
Major Responsibilities:
Grant Management & Budgeting
Review and update of proposal budgets and project risks as required
Review of donor (EU) reports for compliance with signed MoUs and donor agreements
Develop, review and recommend for approval, the Donor Management Tracking frameworks/tools for accuracy and control.
Ensure timely review of financial requests, transactions and payments to sub grantees/partners.
Attend to donor queries and concerns on financial issues
Financial Management & Reporting
Provide timely financial management advisory to management team for decision making purposes
Ensure that reports are complete, accurate and submitted within the reporting EU deadlines
Ensure that Partners reports are received timely and consolidated in the financial reports
Ensure funding requests and cash projections are submitted to National Office timely to ensure there is no delay in implementation of grant activities
Financial Control & Risk Management
Implement annual internal and external audit recommendations
Build capacity among your team to strengthen supervision by finance Work with management to build a culture of values and transparency in finance.
Conduct financial review of Sub-grantees to ensure compliance with donors' rules and regulations and WV policies.
Provide guidance and develop new tools and systems to strengthen financial controls and risk management
Assist auditors by facilitating audits including project audits and review audit reports.
Prepare audit responses to be reviewed by Senior Program Manager and Team Leader
People Management & Administration
Provide training, mentorship and coaching to the finance team and other staff as per identified gaps from the performance agreement/reviews
Support the implementation of finance staff learning and development initiatives aligned to performance agreements/reviews
Ensure that finance and Administration objectives are accomplished appropriately and in a timely manner
Qualifications: Education/Knowledge/Technical Skills and Experience:
Bachelor's degree in business related field (Commerce, Accounting, Finance, Arts) or other relevant field.
Full accounting professional qualification – Chartered/Certified Accountant (CIMA, CPA, ACCA) or other comparable/equivalent qualification
Grants certification is added advantage
A minimum of three years' experience in a busy international, multicultural Non-Government Organization and handling donor funds.
Experience handling grants (EU, USAID, DFID and/or any other funding source)
Preferably Master's degree in Business Administration/Accounting/Economics/Project Management or its equivalent
Ability to work in a cross-cultural environment, and must be a mature Christian.
NOTE:
"World Vision Zambia is committed to the protection of children and adult beneficiaries from all forms of abuse and sexual exploitation. All employment is conditional upon the successful completion of all applicable background checks, including criminal record checks".
Applications will close by 31 March 2021. Only those who meet the requirements will be contacted.
Women are strongly encouraged to apply; ONLY shortlisted candidates will be contacted!