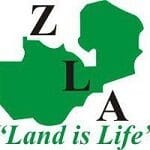 Job Title: Finance and Administration Manager
Zambia Land Alliance (ZLA) is a network of Non-Governmental Organisations advocating for land-related policies and laws that consider the interests of rural and urban poor.  ZLA is currently seeking applications from suitably qualified and experienced individuals to take up the position of Finance and Administration Manager (FAM), reporting to the Executive Director.
Duties and Responsibilities
i. Providing timely financial and administrative advice to the ZLA Board and Management;
ii. Efficient and effective management of financial and administrative systems of the organisation;
iii. Development, review and implementation of financial accounting policies, procedures and internal controls;
iv. Development of organisational and project budgets in consultation with other staff;
v. Ensuring timely disbursement and retirements of funds;
vi. Maintaining reliable accounting records by ensuring accurate recording of all financial transactions of the organisation;
vii. Coordinating cash flow and bank activities and ensuring that funds are readily accessible in order to avoid overdrafts and monitor bank rates to ensure that funds are transferred at advantageous times to avoid budgetary deficits;
viii. Managing the payroll system of the organisation;
ix. Timely preparation of bank reconciliation statements;
x. Monitor budget implementation and timely identify budget deviations and take corrective action;
xi. Monitoring the use of funds sub-granted to ZLA partners, district offices and community projects, and review reports on such funds;
xii. Timely preparation of organizational and donor project financial reports.
xiii. Producing financial statements, financial narrative and liquidation reports for all organizational funds;
xiv. Preservation of accounting records and timely provision of accounting information as may be required by the Board and management;
xv. Ensuring efficient administrative operations of the organisation;
xvi. Administration of the transport policy so that procurement, utilization and disposal of vehicles is carried out efficiently, effectively and economically;
xvii. Managing day to day logistical arrangements including use of organisational vehicles
xviii. Managing and updating the organisation's fixed assets register by ensuring that all transactions relating to fixed assets are appropriately processed;
xix. Manage human resource functions of the organization and implementation of the human resources management procedures;
xx. Ensuring that employment contracts for all staff are in place;
xxi. Supervising the finance and administration staff both at the National Secretariat and the district branches;
xxii. Monitoring and ensuring the implementation of organisational policies;
xxiii. To facilitate timely completion of organizational audits;
xxiv. Performing any other responsibilities delegated by the Executive Director.
Qualifications and Experience
The following are the minimum requirements of the position:
Must hold a Degree in Accounting or be in possession of a full professional accounting qualification such as ACCA, CIMA, or ZICA.
At least five years accounting experience preferably in an NGO
Must be a full member of the Zambia Institute of Chartered Accountants (ZICA)
Experience in preparing year end reports and facilitating external audits
Experience working with Microsoft Office, Pastel Accounting package, and Dove Payroll
Knowledge of local taxation laws
Experience in budgeting and preparing donor reports
Must have experience in managing donor funding, including EU, USAID and DFID
Experience in Administration and Human Resource Management
Personal Qualities
Must be honest with high degree of integrity
Must be a team player who is mature, sober and decisive.
Good oral and written communication skills
Self motivated and ability to work with minimum supervision
Must have initiative with ability to prioritise tasks, multi-task and stay focused under pressure
The contract period for this position is for two years (renewable). If you feel you meet the above qualifications send your CURRICULUM VITAE and APPLICATION LETTER to the Executive Director, Zambia Land Alliance using the following email address: [email protected] no later than 17:00hrs on 13th August 2021. Women and persons with disabilities who meet the qualifications are encouraged to apply.
Find Zambia Jobs – The best job board for Jobs in Zambia