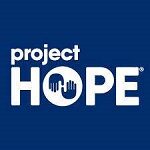 Project HOPE
PROJECT HOPE ZAMBIA
Finance and Accounting Officer (x1)
Lusaka, Zambia
About Project HOPE
Project HOPE is a Technical partner to Centre for Infectious Disease Research (CIDRZ) in Zambia, on a five (5) years USAID funded Empowered Youth Program III (USAID EYP III). The USAID EYP III is implemented in Lusaka and Eastern Provinces. The goal of the EYP III project is to mitigate the impact of HIV and improve the health and wellbeing of VCA through the delivery of high-impact, evidence-informed, and age-appropriate interventions customized for each VCA sub-population using a family-centered approach.
Position Description
The Finance and Accounting Officer will maintain all accounts and financial records of Project HOPE Zambia by accurately recording and monitoring all daily financial transactions in accordance with Project HOPE's policies, procedures and organizational guidelines. He/She will prepare budgets, manage and reconcile accounts payable and receivable, prepare payment requisitions, assist with external audits, generate financial reports and maintain a complete filing system to support the financial records and transactions of Project HOPE Zambia.
Specific Responsibilities:
Receive and review all procurement requisitions from the regional offices and program staff and collect all necessary information and documents before submitting them for approval.
Prepare all payment requisitions to suppliers in line with Project HOPE financial policies, donor requirements and GAAP principles and submit them for approval.
Enter all payment transactions into QuickBooks and other accounting systems as per various Donors' requests.
Process all payments through Electronic Financial Transaction (EFT) payments.
Monitor and control all regional petty cash logs, reconciliations and replenishments in QuickBooks and other systems as per various Donors' requirements.
Prepare mid-month and monthly bank reconciliations in order to monitor movement of funds of all programs.
Assist in collecting all missing Tax Invoices to be inserted in the VAT Returns before submission to the Receiver of Revenue.
Process all Payroll statutory payments and other payroll deductions withheld.
Send Proof of Payments and related breakdowns of all payroll withholdings to the related institutions.
Scan all payment vouchers and e-mail them to PH HQ on a monthly basis.
Maintain a complete filing system of electronic and paper based financial records.
Assist GOF to institute effective control systems required to minimize risk inherent in the programs.
Collect all missing supporting documents to be attached to payments as per Donor's requirements.
Assist Country Representative and GOF with all budget and cash forecast preparations.
Assist GOF to prepare an audit file for internal and external auditors.
Provide support services to technical staff and management to facilitate achievement of targets.
Support other Finance and Administrative staff at the regional offices.
Reporting and Organizational Relationship:
The Finance and Accounting Officer reports to the Provincial Coordinator.
Minimum Requirement:
Diploma or Degree in Accounting, Finance or Business Administration.
Three (3) years experience in the field of accounting and administration.
Proficiency in Microsoft Office (Excel, Word and PowerPoint).
Additional Requirements:
A valid Driver's License will be an added advantage.
Willingness to travel out of duty station and to regional offices.
PLEASE EMAIL APPLICATION AND CV TO: [email protected]
Clearly indicate, "Finance and Accounting Officer" on your email heading. Closing Date: 9th May 2022