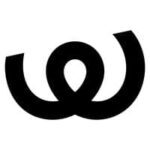 Website We Effect Zambia
DISTRICT WOMEN DEVELOPMENT ASSOCIATION
The Women District Development Associations (DWDAs) are women-led associations that are registered under the Registrar of Societies whose members are derived from different women groups in the various districts. DWDAs are a strong base for building women's voices at all community levels with the aim of enhancing women's economic empowerment in their communities, hence the focus on income generating activities. The DWDAs as women-led organisations have partnered with We Effect Zambia to implement the Swedish funded Women Economic Empowerment (WEE) project to be implemented in Eastern, Western, Central and Southern provinces of Zambia. The project activities will be implemented at community level through the DWDAs groups and will include among other things; increased access to and control over productive resources, such as land. Mobilize, capacitate, and link women producer groups to affordable markets and support the organisations in gender mainstreaming through gender transformative approaches.
Project Background
The Women Economic Empowerment (WEE) project with DWDAs will run from 1st February 2021 to 31st July 2023. The overall objective of the project is to advance women's economic empowerment to ensure the capacity of women to participate in, contribute to and benefit from agricultural value chains and processes in ways that affirm the value of their contributions, respect their dignity, promote equality in Eastern, Western, Southern and Central Provinces.
We now seek to recruit staffs to fill the following vacancies in the project.
Position: Field Officer (x8)
Location: Chipata, Lundazi, Chadiza, Mumbwa, Kaoma, Monze, Choma, Kalomo.
Summary Responsibilities
To achieve the overall project objective, We Effect Zambia will strategically work through the DWDAs in the selected districts and seeks to fill the position of the Field Officer for the Women Economic Empowerment (WEE) project. The incumbent will manage all field level district activities including managing all M&E systems and related tasks as stipulated in the job responsibilities below:
Principle Duties and Responsibilities
Conduct regular monitoring and follow up field visits to project sites.
Routine data collection using approved project data collection tools.
Consolidate quarterly monitoring charts.
Collect and document project success stories.
Proper filing and documentation of project documents.
Participate in monthly project update meetings.
Conduct first level data cleaning and analysis and discuss findings with programme team.
Participate actively in programme planning processes.
Contribute significantly to report writing by analyzing and interpreting the Logframe data for the reporting.
Submit monthly M&E update reports to the Coordinator.
Coordinate and support community groups and lead farmers on project activities.
Mobilize community groups during project implementation.
Regularly update project Logframe.
Qualifications
Diploma in development studies, Social Work, Agriculture Economics or other related field.
A certificate in Monitoring and Evaluation as a post qualification will be added advantage.
1 – 3 years progressively responsible in working with M&E systems in an NGO.
Previous experience working within a team in a cross-cultural setting.
Competencies
Conversant in at least one of the following local languages; Nyanja/Bemba/Tonga/Ngoni/Tumbuka/Lozi is a requirement
Understanding of Monitoring, Evaluation, Accountability and Learning (MEAL) tools
Good communication, facilitation and report writing skills.
Good computer skills (Microsoft word and excel)
Able to ride a motorbike.
Practical experience working with rural community-based organisation.
Relevant knowledge in issues related to Agriculture and Development.
Hard worker and self-determined.
Basic knowledge in M&E and related concepts including data analysis and interpretation of results is key.
Self-driven individual
To Apply:
Send your Cover letter and CV in soft copy to the email address below depending on the Women District Development Associations you are applying to.
and copy [email protected]  by 5pm on Tuesday March 30, 2021.
Please clearly include the position in the subject line of the email. No telephone inquiries, please. Finalists will be contacted.
Women and youths are particularly encouraged to apply.