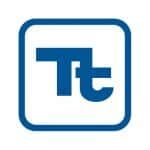 Website TetraTech
Background
The 5-year USAID Zambia Alternatives to Charcoal (A2C) Activity will reduce charcoal energy consumption by 25% in Zambia, and catalyze a 38% increase in the use of private sector low emissions charcoal alternative technologies and/or fuels in order to reduce deforestation directly attributable to charcoal production. A2C works to remove the barriers to alternative technology and fuel (ATF) by strengthening an enabling environment for ATF value chains while promoting enforcement of the charcoal regulatory framework and working alongside consumers to shift preferences away from charcoal. The A2C activity is guided by an understanding of local market systems, strong private sector engagement, and a commitment to engaging youth and empowering women.
The activity office is located in Lusaka Zambia and could house up to 30 employees, subcontractors and consultants. The team is looking to identify and retain IT support to ensure activity laptops are appropriately configured and maintained.
2.0 Objective/Purpose of the SOW
The objective of this assignment is to provide as-needed IT support for the A2C office in Lusaka, Zambia. This scope of work will be achieved by closely adhering to the Tetra Tech ARD Home Office (HO) IT support model, attending to localized IT support needs as required, identifying IT gaps where applicable, and making recommendations to the project management team (PMT) and Home Office IT.
The overview below provides the basis for the scope of work, which will require an IT generalist who can assist in implementing the project enabling IT functionality as prescribed by the Home Office IT department.
3.0 Scope of Work/Activities/Tasks
Liaise with the project management team to gain an appreciation for the office environment, the anticipated project implementation plan and the required IT support component.
Coordinate directly with the Home Office (HO) based IT Field Operations Manager to gain an understanding of the preferred project enabling IT implementation based on Tetra Tech ARD Field Office (FO) IT support model. The incumbent will possess knowledge of cloud-based (SaaS) IT delivery solutions including MS Office 365, cloud-managed file collaboration solutions, and an awareness of remote networking capabilities. During this initial phase the following topics will be covered:
Home Office computer naming convention, e.g.; country specific, alpha-numeric standard to be applied to all project funded computers
Messaging solution (MS Outlook),and associated Microsoft Office applications (Microsoft 365)
MS Office Suite licensing, inclusive of Outlook and associated Office applications, account creation and maintenance, Distribution Lists, Shared Mailboxes, and Group management
Configuration for end-users
Field Office cloud-based file sharing (SaaS) solution (Egnyte)
Account creation and maintenance overview
Project folder structure, user access, permissions
Overview of document editing functionality
Standard drive mapping configuration (Egnyte Desktop)
Home Office anti-virus software solution (Cylance), installation and licensing
Overview of operability and support of Quickbooks and QBox financial applications
4.0 Specific Tasks
Configure approximately 17 project-funded computers in compliance with Home Office IT standards, inclusive of adhering to the machine naming convention, installation of the O365 Office suite, HO anti-virus solution (Cylance), installation and configuration of preferred Egnyte drive mappings per computer. Detailed guidance on Field Office computer configuration to be furnished separately.
Ensure standardized software packages (with valid, legal licenses) for all project funded computers. (No pirated software will be accepted)
Assist HO IT team in ensuring that Quickbooks and QBox users are operational
Where applicable, install and configure specialty applications in support of project needs
Where required, cable computers and peripherals with Cat 6 Ethernet. Will require procurement of various length patch cables by project management team.
Attend to printer and peripheral configuration and maintenance needs as requested.
Assist staff who are experiencing technical issues.
Gather IT related IT installation data
Record printer/copier/scanner data; make, model, name, IP Addresses
Record computer specifications
Record serial numbers, computer names, associated personnel allocations
Record Public IP Address
Record make and models of all network and peripheral equipment
5.0 Deliverables and Due Dates
Key Deliverables Deliverable Due Date
Configuration of all project computers – fully prepped April 16, 2021
Qbox/Quickbooks operational for all dedicated finance personnel April 12, 2021
Attend cloud-based file collaboration training To be determined with the Home Office IT field manager
Configuration of cloud based filed sharing on staff computers complete and operational April 30, 2021
6.0 Minimum Qualifications
WORK EXPERIENCE: Minimum 4 years working in the area of Information Technology systems solutions, software configuration, and networking (LAN/WAN) technologies
EDUCATION: College degree in Information Technology or hands on experience in IT systems solutions
SKILLS: Have basic knowledge of in MS 365, networking (LAN/WAN), cloud-managed solutions
LANGUAGES: English both written and spoken
GENERAL: Capable to perform multi-task jobs, able to work under pressure, able to communicate with the project management team and the HO IT team, while working autonomously
7.0 Level of Effort (LOE)
The expected total Level of Effort is no more than twenty (20) days.
8.0 Schedule
Assignment will be completed between approximately April 12-30, 2021
9.0 Technical Coordination
The Project Chief of Party (COP) and Project Management Team (PMT) will coordinate this SOW and approve provider deliverables in conjunction with the HO IT Service Delivery Manager prior to payment for services rendered.
To apply, please use: [email protected]