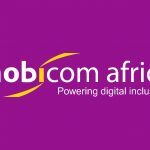 Position: Field Manager
The Field Manager shall be the coordinator and supervisor for TDR's within the assigned territory/market segment to grow Agents, manage agents through TDR's. This role is responsible for coordinating operations together with TDR's in designated territory.
Duties and Responsibilities
Regular visits to Shops/Booths within the defined area and carries out.
Owns the team target.
Performing checks on various physical elements within Shops/Booths to ensure stores are meeting set operation standards
Deliver merchandise as per the layouts created to meets the visibility standards
Push for quality agent recruitments.
Carry out audits to ensure systems and controls are adhered to
Performs checks on staff to ensure minimum standards are met in various aspects including dress code, presentation, training, etc.
Checks on branding and visual merchandising elements to ensure the approved details are maintained and regularly updated
Ensure the man numbers are met at all times during the contract's operations period
Performs any other checks and balances set by the management from time to time based on timely requirements
Provides detail reports to Account manager on the visits and proposes plan of action for areas needing attention
Qualifications
Degree in sales and marketing/Business Administration/Business Management Business Development or equivalent from a recognized institution of learning.
Experience in the field force management.
Ability to execute tasks within given timelines and achieve the targets
Ability to work well in a multidisciplinary team and maintain good relations with colleagues 2 years of team management as a leader and a supervisor
Interested applicants should send their Curriculum Vitae and Credentials to [email protected].
Deadline is 11th February, 2021.