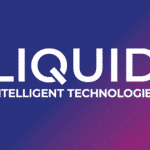 Liquid Intelligent Technologies Zambia
Job Title: Fibre Network Planning and Implementation Engineer
The Network Planning Engineer plans, designs, supports the implementation of network infrastructure, and maintains records of all projects.
Responsibilities
Fibre network design and planning
Assists with pre-sales' activities for customer Fibre optic network design
Carries out network planning and design activities for FTTx, GPON, Metro and Long-distance fibre optic networks
Provides technical expertise and guidance in Fibre planning and design
Updates and maintains up to date records of deployed fibre optic networks in the network inventory management tool
Uses the information to plan for network expansion as well as traffic diversion when necessary to ensure adequate capacity for growth as well as to assure network resilience.
Project Management
Responsible for the planning and implementing fibre optic network projects including new builds, customer connections, network upgrades as well as fibre optic network diversions.
Manages fibre optic project implementation from start to finish, using appropriate project management software to prioritize and schedule project tasks, track deliverables, and manage resources.
Will be required to manage custom implementation projects for our customers.
Responsible for Stakeholder management during project implementation
Develops and implements initiatives meant to reduce implementation costs and timelines while improving delivery quality.
Requirements
Technical
Must have experience in optical fibre network design
Must demonstrate expert knowledge of one or more network design and inventory tools such as AutoCAD, Smallworld, Connect Master, ArcGIS, Cramer etc.
Solid understanding of outside plant design principles and cost drivers
Experience in Developing drafts, high level as well as low level designs and Documenting As-built diagrams
Experience with obtaining municipal, regulatory, and other stakeholder permits for network deployment
An established network of contacts in the Fibre deployment industry.
Expert knowledge in FTTX, GPON, Long distance and metro Fibre network design
Must have demonstrable project management experience.
Ability to manage and gain customer confidence during network deployment
Academic and other Requirements
Bachelor's degree in Telecommunication/Electrical Engineering/Computer Science
Member of the Engineering Institute of Zambia  is essential
Member of a recognized project management Institute is desirable
Applications are invited from suitably qualified candidates to fill the roles highlighted above.
Please forward your Application and CV to [email protected], clearly indicating  the title of the Job applied for.
Closing date for all applications is Friday 15th April 2022.