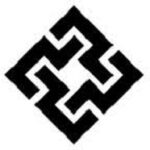 At First Quantum, we free the talent of our people by taking a very different approach which is underpinned by a very different, very definite culture – the "First Quantum Way".
Working with us is not like working anywhere else, which is why we recruit people who will take a bolder, smarter approach to spot opportunities, solve problems and deliver results.
Our culture is all about encouraging you to think independently and to challenge convention to deliver the best result. That's how we continue to achieve extraordinary things in extraordinary locations.
Job description:        
Purpose
Will be Responsible for Process Plant Equipment Failure Analysis, Reliability and Business Improvement Activities.
Key Responsibilities
This position will be required to adhere to all relevant requirements, policies, procedures and legal regulations pertaining to health, safety, environment and quality, as well as finance, human resources, and any other regulations as required by the company and relevant to the level of the role and responsibilities of the function.
Apply all workplace Safety Procedures and continually promote at work culture of Safety practices.
Lead and Support Plant-wide Failure Investigations and Root Cause Failure Analysis Efforts, thus drive quality, safety and continuous improvement related activities.
Write and review technical documentation including requirements,

system/structure/component

descriptions, and test methods, verifications and validations for reliability improvement, warranty and contract purposes etc.
Develop quality control and assurance criteria for RCFA outcomes.
Continuously pursue opportunities to reduce maintenance costs while improving reliability.
Contribute to the harmonisation and standardization of spare parts and equipment.
Support Procurement Engineering activates with a plant reliability outcome view.
Support Project site installation and construction activities.
Provide training and development strategies to subordinates.
Support Reliability Superintendent with timely updates on engineering work progress.
Understudy the Reliability and Continuous Improvement Superintendent.
Develop and Maintain good working relationships with external suppliers and contractors.
Uphold the all company disciplinary policies and procedures.
Performs other duties as assigned by the position's line supervisors.
Qualifications
Mechanical or Electrical or related Engineering Degree
A member of the Engineering Institution of Zambia (EIZ)
Experience
Minimum 5 years' experience in a Mechanical or Electrical Maintenance field.
Strong Understanding of Maintenance Fundamentals with a good business View
Knowledge of Failure Analysis Methodologies, Reliability Principles, Maintenance Strategies, Condition Monitoring, and Continuous Improvement processes.
Ability to work independently as well as in a team environment.
Excellent Communication and Time management skills.
Behavioral Traits
Teamwork
Bold initiative
Thinking safely
Upholding quality
Technical Skill
Driving quantity
Operational Requirements 
Standby and overtime when required
Exposure to noise/dust