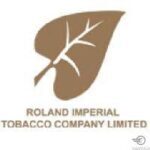 Roland Imperial Tobacco Company Limited
Applications are invited from suitable qualified personnel to fill the following positions. Expatriates are encouraged to apply:
Factory Manager
Reporting Relationship: Reporting to the General Manager
Key Accountabilities
Administration and Finance
In collaboration with the Human Resource and Finance team complete employee recruitment, induction and placements.
Ensure all staff are familiar with the information and receive updates as needed.
Promote HR Programs in arears of Performance management, policies and procedures, health and safety and training and development
Under the supervision of the Human Resources Officer coordinate various employee relation initiatives – i.e. orientation, annual performance assessments, exit interviews, etc.
Work with the Human Resource Officer to ensure the factory is adequately staffed
Coordinate with the Finance team to ensure timely payment to suppliers and vendors
Prepare weekly and monthly financial reports in collaboration with the Finance team
Quality
Determine and enforce, through all functional departments, quality requirements in accordance with company and customer needs, based on current regulations and standards.
Responsible for implementation and maintenance of the Factory quality system, reporting on the performance of the system for review and as a basis for continuous improvement.
Work with Production, Marketing, Purchasing and other Technical personnel to identify potential opportunities for improving manufacturing efficiencies, maximizing cost effectiveness for all raw materials and components whilst maintaining agreed product standards
Ensure that the production and quality control of all products meets the appropriate standards.
Plan and review specifications for products and processes.
Setting requirements for raw materials or intermediate products for suppliers and monitoring their compliance.
Procurement
Prepare tender documents; undertake tender evaluations, placements and management of contracts.
Ensure all purchase orders are raised in compliance with RITCO policies and ensuring that all requirements are followed and all approvals and documentation are in place.
Maintain auditable records for all procured items which include all supporting documentation: bid evaluations, purchase orders, invoices and proofs of delivery
Work with the Procurement Manager to ensure verification of satisfactory receipt of goods or services, submit timely and complete payment documentation to Finance staff.
Monitor supplier performance and provide input into the supplier management process.
Produce periodic status reports on procurement as required by RITCO Board
Production
Ensure production at optimal plant capacity at all times
Prepare production plan; accomplishing work results, monitoring progress: resolving problems, reporting results of the processing flow on shift production summaries and accomplishing production targets.
Oversee the implementation of the approved production plan at the plant to ensure established targets are met.
Coordinate and manage the production team to achieve daily production lines for the purpose of maintenance,
Provide overall guidance, leadership and strategic direction to the Production team.
Prepare and provide production reports and information to management to aid decision making
Attributes
Excellent written and verbal communication skills.
Great leadership skills.
Strong business application skills
Commitment and drive to achieve challenging goals and problem-solving.
Demonstrated Ability to thrive in a fast-paced environment.
Exposure to Cigarette production will be an added advantage
Qualifications
Full Grade 12 School Certificate
A Degree in Electrical/Mechanical Engineering
A Business qualification will be an added advantage
Minimum of 10 years' experience, Preferably in the Manufacturing Industry
Suitable qualified candidates should send their application letters, accompanied by a Curriculum Vitae (CV) with at least three (3) referees, certified copies of academic and professional qualifications, to the Human Resources Officer via e-mail address: [email protected] and [email protected] or deliver to address: plot No.1350, Sulmach building, Off Nangwenya Road, Showgrounds.