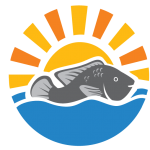 Yalelo is seeking a highly motivated and energetic self-starter with a customer-centric focus to work as Exports and Modern Trade Manager.
The Exports and Modern Trade Manager will lead in assessing viability of regional markets and implementing route-to-market to expand Yalelo's footprint. He/she will also manage relationships with key customers in Modern Trade.
The right Fit will
Lead identification of expansion opportunities and implement the optimal route-to-market strategy in SADC and COMESA trade bloc
Cultivate relationships with the reliable partners across borders to seamlessly expand Yalelo's presence
Research regulatory landscape of regional markets to assess viability of direct trade
Work closely with planning and optimization team to ensure that demand in modern trade and export is met with the desired SKUs
Work closely with key Buyers to grow the fresh and frozen fish categories in Modern Trade
Collaborate with Retail, Marketing and Finance teams on pricing and promotional activity
Provide input in the development of new innovations and SKUs
Collaborate with the Retail and Logistics teams to ensure that modern trade customer issues are resolved efficiently
The Essentials:
BSc/BA in business or relevant field.
Minimum of 3 years of proven experience in similar roles managing teams and leadership.
Experience in sales and providing solutions based on customer needs.
An entrepreneurial mindset with solid business development skills
High problem-solving ability
Excellent communication and interpersonal skills with aptitude in building relationships with professionals of all organizational levels.
Strong negotiation skills
Meeting customer requirements is demanding, and the successful candidates must be available to their team and/or customers on weekends (except while on leave).
If this, is YOU, we would like to hear from you today!!!