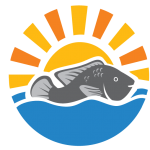 Yalelo
Yalelo is seeking a highly motivated, energetic, and hardworking individual to work as an Export Sales Administrator. The Export Sales Administrator will serve as a point of contact for customers with queries about products, orders, and deliveries and provide support for sales representatives. The ideal candidate will be goal-oriented and have a deep knowledge of customer service best practices. He/She should be able to contribute to high-quality customer service and achieve sales targets.
This position is open to Zambians Only.
Location: The role will be primarily based in Lusaka but may require occasional travel.
The Right-Fit candidate must have :
Interest in International Sales and Marketing
Experience processing orders via phone or email
Strong planning and organizing skills
Strong attention to detail
Capable of producing high standards of work, on a tight deadline
Proactive and able to work on own initiative
Experience checking orders/invoices
Experience reaching out to customers
Experience updating records/customer information
Experience creating quarterly/monthly reports
Experience communicating with customers effectively
The Essentials :
BSc in Commerce, Economics, Marketing, Finance or another relevant degree
Experience in a similar role (preferable)
Proficient user of MS Office software ( Excel, Word, and Powerpoint)
Capable of producing high standards of work, to tight deadlines
Knowledge of sales metrics
Able to multitask
Good team player
Able to work under pressure
Certified in Sales, Marketing or a related field
If this is YOU, Yalelo wants to hear from you today!!!