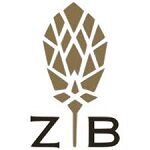 Executive Secretary
Company Description
Our Dream is to bring people together for a better world. Beer, the original social network, has been bringing people together for thousands of years. We are committed to building great brands that stand the test of time and to brewing the best beers using the finest natural ingredients. Our diverse portfolio of well over 400 beer brands includes global brands Budweiser, Corona and Stella Artois; multi-country brands Beck's, Castle, Castle Lite, Hoegaarden, and Leffe; and local champions such as Aguila, Bud Light, Jupiler, Klinskoye, Modelo Especial, Quilmes, Skol, and Victoria.
Our brewing heritage dates back more than 600 years, spanning continents and generations. From our European roots at the Den Hoorn brewery in Leuven, Belgium. To the pioneering spirit of the Anheuser & Co brewery in St. Louis, US. To the creation of the Castle Brewery in South Africa during the Johannesburg gold rush. To Bohemia, the first brewery in Brazil. Geographically diversified with a balanced exposure to developed and developing markets, we leverage the collective strengths of approximately 200,000 employees based in more than 50 countries worldwide.
Job Description
The primary role for this position is to perform secretarial, clerical and administrative duties in order to ensure efficiency and effectiveness within the office of the country director.
The Key Roles & Responsibilities:
Plan, prepare and organise meetings, appointments and calendar activities
Telephone calls and all other communication, visitors, enquiries, requests and correspondence screened
Referrals to appropriate personnel/institutions made; priority matters determined and all other queries handled and responded to appropriately
Ensuring filing is up to date and retrieval of information accurate
Managing petty cash and office supplies ensuring that office supplies and inventory are maintained and kept up to date and cash fully accounted for at all times
Providing administrative services while observing discretion and confidentiality at all times
Arranging travel, accommodation, transportation and all other travel related logistics
Adequately taking care of errands on behalf of the country director
Supervising the driver/messenger daily tasks ensuring that they are well planned, coordinated and communicated timely
Qualifications
Min: Secretarial Diploma, certificate in bookkeeping and a minimum of 6 credits  at O' Level
CE drivers license is an added advantage
Computer literacy
Verbal and written articulacy
Professional discretion
Well-developed time management skills
Strong organisational skills
Training: Microsoft Office, Flowcentric and Syspro
Must have previous secretarial experience
Efficiency
Additional Information
AB InBev is an equal opportunity employer and all appointments will be made in-line with AB InBev employment equity plan and talent requirements. We are a company that promotes gender equality.
Internal applicants require Line manager approval
Kindly attach CV in PDF format
Please note that only short-listed applicants will be contacted
The advert has minimum requirements listed. Management reserves the right to use additional/ relevant information as criteria for short-listing. Interested candidates who meet the above specifications may apply no later than 26 January 2022.