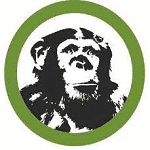 Chimfunshi Wildlife Orphanage Trust (CWOT)
VACANCY – EXECUTIVE DIRECTOR
The Chimfunshi Wildlife Orphanage Trust (CWOT) in northern Zambia is one of the oldest and largest chimpanzee sanctuaries in the world. It is home to almost 150 chimpanzees on more than 4,200 Ha (10,000 acres) of wooded land on the banks of the Upper Kafue River in the Copperbelt region.
Our mission is to provide refuge and exemplary care to chimpanzees in need and offer life-long care for chimpanzees taken in.
Furthermore, Chimfunshi aims to preserve and develop its land and conservation area within the framework of a holistic concept. This involves the protection of the indigenous environment as well as the protection and conservation of our local wildlife. Support and development of the local community, including child & adult education and dedicated education for sustainable development over all age groups, employee career development; and health care to Chimfunshi's employees, their families and the local community is a lived part of the holistic concept too.
The Chimfunshi Wildlife Orphanage Trust (CWOT) seeks to recruit very dynamic self-driven professional, suitably qualified, experienced and competent to fill the position below.
Position: EXECUTIVE DIRECTOR
Key Basic Functions: The Executive Director (ED) is responsible for establishing and executing major goals and objectives for CWOT. The ED implements policies established by the Board of Trustees, provides leadership, direction and evaluation of the organization's activities, and directs the day-to-day operations. The ED is responsible for CWOT financial management, public relations and personnel management and serves as a liaison with other organizations. S/he represents the organization to regulatory bodies, other agencies, community and civic organizations, donors, funders, supporters and the general public. The duties may be delegated to appropriate members of the staff, but the Executive Director will retain accountability for their accomplishment.
Responsibilities include but are not limited to:
Spearheading planning, policy formation and continuous development of the organization to achieve sustainability & viability of the Trust as well as ensuring that key performance indicators are consistently met in accordance with the business and operational objectives of CWOT
Provision of vision and leadership to create or update strategic plans in collaboration with the Board of Trustees and to ensure the implementation of strategic plans
Responsibility for the mobilization of resources required for the implementation of the CWOT's strategic plans
Leading, motivating and evaluating other management staff to manage daily operations
Provision of leadership in maintaining the efficiency, effectiveness and good governance of CWOT, ensuring adequate operational, financial and administrative functions of the Trust.
Responsibility for maintaining the visibility of the Trust and representing the organization to regulatory bodies, other agencies, community and civic organizations, donors, funders, supporters and the general public
Cultivating and maintaining strategic partnerships with other conservation and animal protection organizations and agencies worldwide, as well as relationships with sanctuary leaders, donors, and foundation representatives
Minimum Academic Qualifications: 
Master's degree in either Natural Resource / Wildlife Management; or Business Administration; or Tourism; or Marketing; or Law; or any other course closely related to any of the above disciplines from a recognized University/Institution. A qualification in project management would be an added advantage. Excellent written and oral communication skills; effective public speaker and presenter.
Personal Specifications & Experience: 
Mission directed, results-driven and achievement oriented, dynamic, visionary, proactive with good sense of judgment / discernment. At least five years' experience preferably with an NGO at senior management level and in wildlife management and/or natural resources management. Candidates should be able to demonstrate good track record in turning around organization image and performance into a competitive and vibrant institution able to command the respect of stakeholders through innovation, change management and systems building. Strong technology skills; experience leading a data-driven approach to development. Proficiency in MS Office applications (Word, Excel, Outlook and PowerPoint) and CRM project management tools.
A passion for the mission and purpose of CWOT.
Desired Skills & competencies: 
Project development and management, administrative, strategic planning, negotiation, lobbying, proven track record of researching funders and writing successful grant proposals (with evidence of having successfully fundraised for at least 2 programs/projects), knowledge of fundraising best practices, as well as interpersonal, fundraising, leadership and team building skills.
LOCATION: Position is based at Chimfunshi Wildlife Orphanage, our sanctuary in Zambia/Copperbelt region, near Chingola.
Interested candidates please send a detailed CV, copies of your academic testimonials, names and addresses of two referees and a letter describing your interest to: [email protected]
Deadline for expressions of interest: Monday 22 November 2021
Find Zambia Jobs – The best job board for Jobs in Zambia