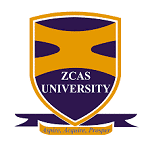 ZCAS University is a Tier 1 University registered in line with the Higher Education Authority Act No. 4 of 2013 offering Bachelor's degree, Master's degree and Doctorate degree programmes on full time, part time and distance educations modes of study. ZCAS University awards degree programmes in Accountancy, Computing, Technology and Applied Sciences, Law, Finance and Business-related disciplines.
ZCAS University invites applications from suitably qualified and experienced persons to fill the following positions in this fast-growing higher education institution:
C. EXECUTIVE ASSISTANT
REPORTS TO: DEPUTY VICE CHANCELLOR
1. JOB PURPOSE
To provide administrative and other related services to the office of the Deputy Vice Chancellor (DVC) in order to enhance the efficiency and effectiveness of the office.
2. MAIN DUTIES
i. Drafts a variety of correspondence, letters, memoranda, reports, contracts, agreements of confidential and non-confidential nature for the approval of the supervisor.
ii. Drafts letters on routine matters based on precedence for approval of the Supervisor.
iii. Receives and filters in-coming phones, screens visitors, from within and outside the University.
iv. Handles visitors, queries and correspondence in the absence of the supervisor and directs the correspondence or visitors to the appropriate offices for action.
v. Plans for, schedules, and makes travel arrangements for Deputy Vice Chancellor.
vi. Maintains a chronological order of all correspondence, minutes, letters, reports, and related documents to facilitate records, reference and ease retrieval.
vii. Ensures the office has adequate stocks for hospitality basis at all times.
viii. Maintains a smart office layout befitting the corporate image of the Deputy Vice Chancellor's office.
ix. Maintains leave database management up to date for the Deputy Vice Chancellor and the Direct Reports to the DVC.
3. QUALIFICATIONS AND EXPERIENCE
i. Grade 12 School Certificate with Five O'Levels including English and Mathematics.
ii. Degree in Business Management or related field.
iii. A Master's Degree in Business Management or related field will be an added advantage.
iv. At least Five (5) years of relevant work experience preferably gained from a higher learning Institution or reputable organization working closely with both academic and administrative staff.
v. Membership of any Professional Association in Zambia or abroad
4. DESIRABLE SKILLSATIONS AND EXPERIENCE
i. Excellent IT and Microsoft office skills (Word, Excel, Power Point and Access)
ii. Strong oral and written communication, report writing and presentation skills.
iii. Public and Human Relations.
iv. Good personal presentation.
v. Document management and filing skills.
vi. Records and archive management skills.
5. PERSONAL ATTRIBUTES
i. Presentable and neat with capacity to pay attention to detail.
ii. High levels of integrity, confidentiality and self-initiative.
iii. Ability to work with highly diverse and professional teams.
iv. Disciplined and Responsiveness.
The position applied for should be clearly stated in the application letter and marked on the
envelope.
Applications with certified copies of certificates and at least three referees should be addressed
to:
Registrar
ZCAS University
P.O. Box 35243
LUSAKA
Or Email: [email protected]
Closing Date: 18th March, 2022. Only short-listed candidates will be contacted.
You can download a copy of this job advertisement here.
ZCAS University is an Equal Opportunity Employer.
Find Zambia Jobs – The best job board for Jobs in Zambia