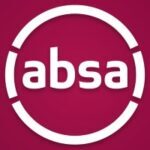 Bring your possibility to life! Define your career with us
With over 100 years of rich history and strongly positioned as a local bank with regional and international expertise, a career with our family offers the opportunity to be part of this exciting growth journey, to reset our future and shape our destiny as a proudly African group.
Job Summary
To provide extensive support to Senior Management/Executive by acting as a Personal Assistant; requiring a total understanding of the role, objectives and responsibilities of the Principal and a thorough knowledge of the Group structure, policies and activities
To drive the performance and actively manage the MD's Office through co- ordination of key activities.
Exercising considerable initiative and high initiative and a high degree of social skills dealing with the full range of people in many varying situations representing Absa image in high profile situations
Job Description
Management Support
Receive incoming mail – open, read and decide which items to be dealt with by the Executive/ jobholder, items that can be diverted to other areas/management and any that can be simply filed or discarded
Provide relevant back-up papers, researched information etc. Draft responses for signature by the Executive manager or for own signature where appropriate
In all instances, the jobholder diverts as much of the routine/less complex matters as possible away from the Executive Manager thereby leaving him/her free to concentrate on only the most important matters
Liaise with management and staff regarding a wide range of ongoing matters. Monitor progress and ensure all actions and paperwork are co-ordinated in preparation for meetings in line with deadlines
Compile agendas, prepare briefs, and circulate papers, in anticipation of meetings. Attend a variety of meetings in support to the Principal, taking minutes, diarising for follow-up procedures/action as required
Undertake research of detailed information on a wide variety of internal/external matters. Jobholder is given only a general brief and must produce detailed reports, summaries etc. deciding on relevant information to be included.
Monitor ongoing correspondence/reports highlighting pertinent items and bringing to Principal's attention or dealing with personally, implementing any appropriate action.
Support the Managing Director in ensuring effective Business Management of required goals and objectives
First Point of Contact for the business to the MD's Office and managing issues raised for the attention of the MD on a daily basis; escalating where necessary
Developing and driving key strategic activities in the MD's office ensuring overall fit with business strategy in context of overall Absa Group strategy
Supporting the MD to achieve Customer Service Standards/Experience and building Absa profile/reputation within the country. Maintaining strong business relationships in and outside Absa
Providing support to ensure an effective senior leadership team is developed to fulfil business and personal objectives/aspirations
Ensuring MD channels activities to champion required change and leads excellent implementation through the business
Contributing to overall Communications/Events Calendar, identifying opportunities & generating ideas to ensure Group strategic messages are delivered at all events involving the MD
Governance, compliance and operational rigour throughout the business
Ensuring effective event management; senior business visits; Open Forum etc are held to standards and actions are followed through
Production of briefing material, presentation and reports required by MD for range of visits, meetings, conferences across the country; ensuring adequate engagement of key stakeholders; in liaison with External Affairs, PR and Communications business partners
Accountable for Executive P&L Budgeting processing and monitoring to ensure expenditure is within the budget and exceptions are investigated and escalated in need
Production of results communication and business information cascade for internal staff
Act as ExCo secretariat to manage agenda and Action log for leadership team meetings ensuring relevance and timely resolution of issues
Attend to issues in the MD's office on a daily basis including ensuring administrative tasks are completed on time; and MD budgets and finance are managed effectively
Ensure that all activities and duties are carried out in full compliance with regulatory requirements, Absa Operational Risk Framework and internal Absa Life Policies and Standards.
Education
National Diplomas and Advanced Certificates: Office Administration (Required)