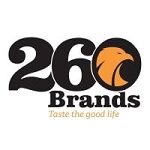 260 Brands (Seba Foods Zambia Ltd.)
Job purpose
Reporting to Plant Manager, the Operator plays a critical role in day-to-day operations of the entire ETP operations. This includes the control of manpower, machine-man power utilization, maintaining hygiene on the shop floor, Quality of ETP water discharge, sanitization and bulk loading and unloading of hazardous and non- hazardous materials.
To operate, monitor, maintain, and trouble-shoot the wastewater /effluent treatment facility and its processes. Work involves responsibility for the technical aspects of plant operations, compliance with state and federal operating regulations, and underground sewer system. Work is performed with considerable independence under the direction of the Process Engineer and Shift Supervisor subject to review through reports and results achieved.
Key responsibilities
Perform all aspects of sampling, monitoring and testing required to maintain compliance with Federal State and Local regulations governing the wastewater treatment process, and storm water and sludge management.
Assist with the installation and inspection of new ETP/sewer lines and services.
Perform the installation, maintenance and repair of the physical plant and pump stations and all of their components.
During the other operator's absence, act as the Department's representative to the public.
Assist in the performance of regular and unscheduled maintenance and repairs on all plant equipment and machinery.
On call to respond to emergencies and breakdowns at the plant and pump stations.
Conduct the necessary weekend checks of the treatment plant on a rotating basis.
Perform all work in conformance to Occupational Safety and Health Act regulations.
Maintain open communications with the Chief Operator regarding the treatment process and pump stations operation and malfunctions, as well as make recommendations for repairs and improvements to these systems.
Work Requirements
Be able to perform and document various tests required by State and Federal agencies for the operation of a wastewater treatment plant.
perform daily checks of the wastewater treatment process and periodic checks of pump stations, blower etc
Have a working knowledge of the operation, methods and procedures of a wastewater treatment plant.
Have a working knowledge of the machinery used for wastewater treatment and pumping stations.
Have a thorough knowledge of mechanical equipment and the ability to diagnose and correct equipment malfunction.
Have a working knowledge of basic machinery preventive maintenance and repair.
Have a basic knowledge of State and Federal rules governing wastewater discharges and worker's safety.
Qualifications & Requirements
Minimum of 3 years, preferably in the FMCG (Fast Moving Consumer Goods) industry in ETP department
Diploma/Advance Certificate in Chemical Engineering
Good knowledge of Microsoft office.
Good Command in English Language,
proven abilities of a quality background.
Self-motivated, Completing tasks on Time.
For all interested candidates, please email a CV and relevant qualifications to [email protected] with "ETP Operator" in the subject line