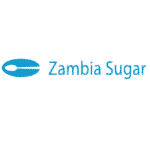 Zambia Sugar Plc. is a subsidiary of Illovo Sugar Africa (Pty) Ltd Group and is the leading sugar producer in Zambia.  Its main activities are the growing of sugar cane, the production and marketing of sugar and other sugar downstream products.
The Company invites applications from suitably qualified and experienced persons to fill the following positions:
Estate Medical Officer (1 Position, Middle Management) – Human Resources Department
The position reports to the Medical Services Manager. The successful candidate will be responsible for the planning, coordinating and providing of medical services for the wellbeing of employees and their families, in accordance with the company standards.
Responsibilities
Attend to sick persons by diagnosing and treating of illnesses and medical conditions. Planning, organizing and controlling follow-up procedures. Monitor communicable diseases in liaison with Public Health.
Assist in administration of the clinic by planning, organising and supervising the implementation of various treatment protocols in the clinics in line with the Medical Council of Zambia.
Plan for adequate drug stock availability for the clinics at any given time
Arrange activities of the various units in the medical sections by leading staff on morning ward rounds to evaluate status of individual patients and make decisions on the course of action.
Monitor and control drug prescriptions according to the set prescription standards.
Consolidate annual medical budget. Track and manage medical costs.
Provide professional advice and service to client departments by planning the management and counselling of chronically ill employees.
Examine and determine the physical status of employees off sick for long periods. Submit recommendations through the Human Resources Department.
Carry out Workers' Compensation assessments for employees with injuries.
Oversee the pre-employment medical examinations and certify medical certificates for permanent employees.
Coach medical personnel on the management of cases.
Identify training needs for subordinates and recommend necessary training interventions.
Responsible for performance management for members of staff in the section.
Promote and adhere to Group procedures, policies and guidelines, including, without limitation those relating to SHERQ, Competition Law and Anti-Bribery and Corruption (ABC).
Minimum specifications / Requirements areas
Bachelor of Medicine and Bachelor of Surgery (MBcHB). A Post Graduate qualification will be an added advantage.
Minimum of 5 years in general medicine practice.
Essential knowledge is required in the following – common chronic and acute diseases, minor surgical and obstetric procedures, accidents and emergency cases, principles and practices of Occupational Health and Safety.
Ability to work in challenging situations.
Must possess effective communication and interpersonal skills.
Must be able to work independently and make decisions with little guidance.
Ability to motivate and influence people
Should you be interested in applying for this role, please submit your detailed CV, copies of relevant qualifications, relevant professional accreditation, registrations and ID/Passport to [email protected] clearly stating the position being applied for in the subject line.
Should you not hear from us within 4 weeks after the closing date, please accept that your application was unsuccessful.
Applicants may be required to complete pre-employment checks (qualification, credit, security, background, and medical assessments) as part of the recruitment process where applicable.