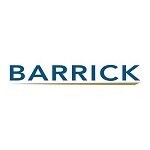 Lumwana Mining Company Limited (LMC), a copper mining company owned by Barrick Gold Corporation is situated in the North Western region of Zambia, some 300 km west of the Zambian Copperbelt and 95 km south west of the provincial capital of Solwezi. The mine is a multi-pit, multi staged operation mining approximately 100MT of ore and waste per annum and producing copper concentrates containing an average of 120,000 tonnes of copper metal per year over a twenty (20) year mine life, making Lumwana the largest single open cut copper mine in Africa. The Company is now looking for an experienced and qualified individual to be considered for the position of ERP Systems Specialist.
Role Summary
Reporting to the Enterprise Systems Coordinator, your duties will include but not limited to the following;
Responsibilities
Offer 1st level and 2nd level technical support to end users.
Management of service desk and service level agreements (SLAs)
Desktop, laptop, tablets and Mobile phone standard set up, roll out, support and servicing
IT Asset Management and IT equipment storage
Provide software application engineering and maintenance for all phases of the software development lifecycle, including analysis, design, implementation, and support with strict adherence to organizations standards, policies and procedures.
Generate functional requirements, develop architectural design documentation, provide status for project tracking activities, and 

deploy software following an agile design methodology to be secure, free of vulnerabilities, and componentized for ease of maintenance, using latest development frameworks (Angular, Vue, Asp.net Core e.t.c)

Administration of Enterprise Systems i.e. SharePoint Online/OnPrem, K2 Five BPA, MS SQL Server, Coper Concentrate Logistics System, Surface Manager, Optimim etc. ensuring Incident/service request management, problem management, Access , technical and application management.

Identifying, designing and implementing internal process improvements including re-designing infrastructure for greater scalability, optimizing data delivery, and automating manual processes

Building required infrastructure for optimal extraction, transformation and loading of data from various data sources using SQL technologies

Building analytical tools to utilize the data pipeline, providing actionable insight into key business performance metrics including operational efficiency

Working with stakeholders including data, design, product, and executive teams and assisting them with data-related technical issues
Experience & Qualifications
Full Grade 12 School Certificate

Diploma/ Bachelors Degree in Computer Science, Information Technology, Information Systems or equivalent qualification.

Minimum experience (5 years) in the IT sector.
Experience in business intelligence systems analysis, design, development and implementation.
Experience in relational database systems (SQL Server 2012 or later, Oracle 9i, 10g and 11g).
Experience in programming enterprise level applications using JavaScript, HTML 5, C# 6.0 and above, T-SQL.
Experience in building Sharepoint 2016/2019 web applications and Azure cloud applications will be an added advantage
Experience in building Data warehouses using Microsoft SQL technologies will be an added advantage
Zambian Nationals who meet requirements for this position and are resident in Zambia are strongly encouraged to apply
If you meet the requirements, submit your online application by clicking 'APPLY NOW'.
Applicants may be subjected to any of the following: a Security and / or Police Clearance Check; a Competence Assessment, Qualifications, Credit and Reference Checks.