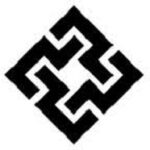 Purpose
To coordinate site public health activities and waste management.
Key Responsibilities
This position will be required to adhere to all relevant requirements, policies, procedures and regulations pertaining to health, safety, environment and quality, as well as finance, human resources, and any other regulations as required by the company and relevant to the level of the role and responsibilities of the function.
Plan and conduct needs assessment, capacity building and implementation of indoor residue spraying programme, fogging, ITNs distribution, larval source management, mass drug administration and other malaria prevention interventions.
Implement and supervise all pest control interventions including bee capturing and management of the apiary.
Plan and effectively manage the utilization of financial and material resources required for pest control.
Plan and implement interventions aimed at preventing infectious diseases (such as COVID-19), including contact tracing and supervision of teams responsible for disinfection of premises on the mine site.
Inspect and ensure all food premises are compliant with the Public Health Act and, Food and Drugs Act requirements.
Plan and effectively manage waste collection and disposal sites in line with the company's waste management plan.
Manage all contractors and staff handling and managing waste disposal facilities, pest and malaria control activities.
Conduct needs assessment and plan for improvement of public health intervention and infrastructure.
Effectively coordinate the dissemination of health materials and information in order to promote awareness among employees.
Any other duties as directed by Superiors empowered to exercise authority over him/her.
Qualifications
Minimum Qualification: Grade 12 School Certificate
Professional Qualification: Degree in Public Health from a recognised institution.
Experience
BEHAVIOURAL TRAITS
Ability to properly manage own work with minimum supervision
OPERATIONAL REQUIREMENTS
Physical: Minimal
Computational: Computer literate in Microsoft office packages (Word, Excel, PowerPoint, etc.)
Oral: Oral contacts with relevant personnel essential
Written: Written skills essential in preparing reports
Physique: Walking and standing ability required
Working Conditions: All weather conditions.
Age : Below 35 years.