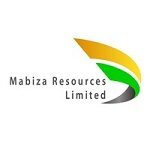 Mabiza Resources Limited ("Mabiza") operates the Munali Nickel Mine ("Munali"), which is located in the Mazabuka District, 80kms south of Lusaka, Zambia. Mabiza is a wholly owned entity of Consolidated Nickel Mines Ltd.
The Mine is a modern, world class facility with fully mechanized underground operations. To support this vision. Mabiza is seeking the services of an experienced and qualified individual to take up the position of:
Role: Environmental Officer
Reporting: Head of SHEC
Job Purpose: Support the Head of SHEC in implementing the specific SHEC strategies, policies, process & systems for Environment and Quality Assurance of the mine in line with MRL overall strategic plan.
Responsibilities: 
Ensuring implementation of safety and health policies and practices in line with company requirements and in compliance with legislation.
Supervise and coordinate work systems to ensure that the Company complies with Laws of Zambia and ensuring that all systems and work practices in line with internationally accepted SHEC practices and standards of the highest quality.
Identifying and implementations of corrective measures in areas of operation
Ensuring the promotion of SHEC awareness
Ensuring compliance with all statutory requirements and obligations as regards SHEC.
Actively participation in safety and toolbox meetings.
Conducting SHEC investigations and ensure accurate implementation of follow up actions.
Demonstrating an understanding / commitment to the MRL environmental and its policies.
Ensuring that Environmental and Safety statutory requirements are met
Being the lead liaison person with other departments in ensuring RA are undertaken
Providing input to the business plan & Emergency Preparedness and Response Plan is provided
implementation of set targets for operations and monitor performance
Ensuring that the goals of the department are aligned with those of the organization and actions are implemented towards achieving them
Ensuring plans are developed and in place for weekly, monthly etc.
Feedback reporting on plans and follow ups on variances.
Effectively manage each of the individual areas (i.e. Environment & Quality) to achieve required targets, quality and efficiencies.
Ensuring MLR adherence to standards and quality of work undertaken to avoid waste by reducing defective items.
Skills & Qualifications: 
Degree in Environment from a reputable university.
Candidates with other Engineering related discipline with mining experience in environmental management can apply.
Minimum five years experience in a SHEC role preferably in mining industry.
Must have working knowledge of ISO /OSHAS 9001, 14001, 16001, & 18001 standards.
Member of EIZ and Registered Engineer
Knowledge on Environmental mine regulations
Quality management /Quality assurance
Knowledge of contemporary safety and environmental management practices in mining industry
Knowledge of adult learning principals & Good presentation skill; development & delivery
Computer literate, leadership and safety consciousness.
MRL offers equal employment opportunity. If you are ready to take up this opportunity, e-mail or post your CV with a full application letter. Only shortlisted candidates will be contacted. Please apply to
Human Resources Business Partner
Mabiza Resources Limited
P.O. 50799
LUSAKA
Or email your application and C.V. to: [email protected]
Closing Date: 30th August 2021