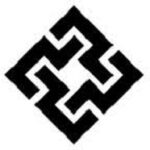 FQM
PURPOSE
Oversee disease surveillance, malaria control, development infrastructure for health and participate in health promotion at workplace and Community.
KEY RESPONSIBILITIES
Oversees timely the development and implementation of IBS and EBS capacity building interventions in order to impart appropriate IDSR skills and knowledge at workplace and Health facilities.
Undertake regular disease surveillance in order to timely identify and accurately report disease outbreaks
Monitors and evaluates regularly, activities in the implementation of Event based Surveillance in the Health facilities and communities in order to ensure early identification, investigation, control and prevention of disease outbreak.
To carry out data audit and verification on malaria activities
To effectively participate and contribute to the District malaria task force meetings (MATF)
To conduct needs assessment, plan, conduct capacity building and implement indoor residual spraying programme, ITNs distribution, larval source management, mass drug administration and other malaria prevention interventions
To monitor and offer technical support to facility staff, community-based volunteers on malaria management.
Promote paperless management of malaria data at facility and community level
Coordinates effectively production and dissemination of health materials and information in order to promote awareness in the public on various health issues.
Monitors and evaluates regularly, the impact of health information, education and communication services in order to implement appropriate interventions.
Conduct needs assessment and plan for improvement of infrastructure for health.
Develop BOQs (material schedules) and implement improvement of Health infrastructure
Undertake timely preparation of sectional budget in order to facilitate acquisition of financial resources
Plan and manage effectively, the utilization of financial and material resources
Undertake timely, research activities in order to generate information
Undertake effectively development and implementation of health evaluation programmes in order to provide information to the public on the health sector
QUALIFICATIONS
Grade 12 Certificate
Bachelors of Science in Environmental Health
Valid HPCZ practicing Licence
EXPERIENCE
Minimum 6 years' experience.
Experience in Diseases surveillance, malaria control, infrastructure for Health, Water and Sanitation and Health promotion.