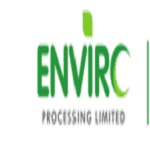 Enviro Processing Limited
An Industry leading processing and metal recovery business.
Enviro Processing Ltd is an Ndola based Mining Company owned and operated by Jubilee Metals Group Plc, an Industry leading processing and metal recovery business.
The Company is now looking for suitably qualified individuals to fill the following positions:
1. ARTISAN FITTERS x2
The Artisan Fitters are responsible for maximizing plant availability through, maintaining the operational integrity of the plant & equipment in order to achieve production targets. Your duties include but are not limited to the following:
Responsibilities:
Carry out maintenance activities assigned by the Supervisor in accordance with safe work procedures.
Ensure allocated jobs are always completed in timely manner and of high quality to prevent rework.
Assist in the proactive identification of repair and maintenance works required.
Prepare accurate service and repair reports in a timely manner.
Ensure that all tools, plant and equipment are kept in good condition, meet required safety standards and are available for use when required.
Identify and resolve issues associated with breakdown/corrective maintenance in a timely manner.
Maintain a high standard of housekeeping in the work area both during and after completing a job/task
Experience & Qualifications:
Full Grade 12 School Certificate
Holder of a Craft Certificate or better in Mechanical Fitting
Minimum of 3 years' experience in maintenance of fixed plant equipment
Ability to show initiative and have good interpersonal skills.
A member of EIZ
Must have good communication skills in the English language.
2. RIGGER
The Rigger will be responsible for providing rigging services to the production function. Your duties include but are not limited to the following:
Responsibilities:
Conduct general rigging jobs in the plant
Carry out routine and statutory inspections
Conduct preventive maintenance and statutory examination of all lifting equipment
Replacement of worn-out ropes on mobile cranes and overhead cranes
Experience & Qualifications
Grade 12 certificate
Minimum of a Craft Certificate in Rigging
Minimum 2 years' experience as a rigging artisan in a Plant environment.
Have a good understanding of rules, regulations and company policy as regards to Lifting Machinery and Accessories.
Experienced with inspection of Lifting Machinery, Lifting Equipment and Lifting Accessories
Strong commitment to safety
3. CRANE OPERATOR
The Crane Operator will be responsible for operating a mobile crane to lift, move, position, and reposition loads
Responsibilities
To operate different types of mobile cranes according to verbal, written or signal instructions
To be able to operate Fork lifts
Inspecting the crane to ensure its safety
Cleaning and maintaining the crane hoisting mechanism
Understanding and executing the job billing process
Field and workshop maintenance and related lifting gear inspections
Materials handling and crane operations and related safety inspections
Experience & Qualifications
Full Grade 12 Certificate
Relevant certification in Crane operation – Crafts Man Certificate of OSHA
Member or the Engineering Institution of Zambia
Minimum two years' experience in Crane Operation
Operation of other mobile equipment e.g. Forklift, Front End Loader will be an added advantage.
OEM driver rigger qualifications an advantage
Must be up to date, and willing to comply with all SHE standards
Able to assess each load and select proper equipment for the job
Solid working knowledge of all rigging equipment and inspections to ensure in good working order
Experienced with crane assembly and disassembly
Solid math skills for calculating load requirements
Physically capable of working in demanding conditions
Suitably qualified individuals are invited to submit copies of their certificates and detailed Curriculum Vitae to [email protected] (with the subject line bearing the position you are applying for).
Closing date for receipt of applications is 17:00hrs on Monday, 14th June 2021.
Find Zambia Jobs – The best job board for Jobs in Zambia