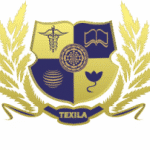 Texila American University
Texila American University is a world Class Affordable Educational Provider. We are a forward-looking, modern university with a proud tradition as a provider of high quality education and a focus on applied research.
The University seeks to recruit suitably qualified individuals for the position of Enrolment advisors (x 10)
Purpose;
To bring revenue to the organization.
Meeting the targets given on a monthly basis.
Adhere to the quality guidelines.
Responsibilities;
EA represents the first point of contact with students and handles all stages until it turns out to be a payment.
It involves filtering out the prospect using an effective elimination method, collecting documents for admission
Generating Eligibility letter through admissions team
Getting the remittance copy of the initial payment from the student and converting a lead into contact.
Communicating with Leads on Time and should know how to prioritize the contacts assigned to them.
Educational Qualification;
Bachelors Degree in Sales and Marketing.
Experience;
Min 2 Yrs Sales industry with good communication skills.
Technical Competency;
MS word
MS excel
Email drafting
Handling skype
Handling WhatsApp
Handling phones
Behavioral Competency;
Ability to anticipate student's needs
Willing to go above and beyond
Engaging and inquisitive
Energetic
Resourceful
Knowledgeable about product
Team work
Commitment to career
Open for feedback
All candidates that meet the minimum requirements to send their updated Curriculum Vitae to [email protected] not later than 26 November 2021.