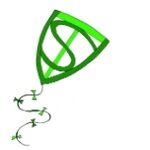 Website Vinjeru Trust School
The management of Vinjeru Trust School is ounce again pleased to invite applications for the position of English Language and Literature in English Teacher at its expanding institution.  The successful applicant will be joining a very vibrant, hardworking and very multicultural team burdened with a vision to provide excellent education to the community of Kapiri Mposhi and the surrounding areas.
Successful applicants will be self motivated, willing to learn and must hold a degree in a related subject. They must enjoy reading books and are expected to inspire children to learn to do the same. Candidates who do not take pride in their presented work need not apply. In addition to this, candidates must have obtained at least a upper merit (3) in English at grade 12 as a minimum and should be computer literate. It will be a requirement that any appointment made will be to a registered member of the Teaching Council of Zambia and must have applied for their teaching licence.
Additionally, it will be a requirement that any interested candidates will be committed and active members of their church. A recommendation from their church leader will be required.
Those interested should send an UPDATED CV, church leader's recommendation and copies of grade 12 and tertiary education certificates.