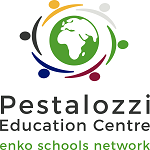 Website Pestalozzi Education Centre
Pestalozzi Education Centre is one of the top 10 schools producing 100% result in national examinations. The school now also offers the prestigious Cambridge IGCSE and lower secondary programme and the International Baccalaureate Diploma Programme in addition to the National Curriculum.
The school is looking for inspiring and motivated qualified English and French teachers for primary and secondary school. Experience in teaching the international curriculum(Cambridge IGCSE and A levels/IBDP) is an added advantage.
The School focuses on and invests in the professional development of teachers.
The school is hiring for the academic year starting in 2021. To apply email your application, resume, 3 latest referees.
PLEASE HIGHLIGHT THE POSITION YOU ARE APPLYING FOR IN THE SUBJECT SECTION OF YOUR EMAIL