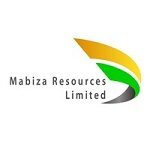 Mabiza Resources Limited ("Mabiza") operates the Munali Nickel Mine ("Munali"), which is located in the Mazabuka District, 80kms south of Lusaka, Zambia. Mabiza is a wholly-owned entity of Consolidated Nickel Mines Ltd.
The Mine is a modern, world-class facility with fully mechanized underground operations. To support this vision, Mabiza is seeking the services of an experienced and qualified individual to take up the position of:
1. Role: Engineering Superintendent Mechanical
Reporting: Engineering Manager
Job Purpose: To effectively manage all mechanical work for mobile and fixed plant and associated infrastructure.
Responsibilities: 
To support the Engineering Manager in the execution of his functions on all mobile and fixed plant and associated infrastructure.
Holding the Mining Regulations legal appointment 210(1) as Mechanical Engineer and Environmental Regulation 3(2).
Ensuring implementation of safety and health policies and practices in line with company requirements and compliance with legislation.
Ensuring that all mobile and fixed plant infrastructure and civil work operations are in line with the requirements of the company to meet all OHSE objectives.
Ensuring all procedures, processes, and systems in use in undertaking works are in line with company policy direction.
Ensuring that all tools and equipment are well secured, in good order, and available for use.
Ensuring that sufficient planning and scheduling is undertaken for all lined-up jobs/tasks.
Ensuring that all relevant equipment commissioning, service, operation, maintenance, and repair are executed to the highest acceptable standards.
Workshop facilities are maintained at the required standard.
Monitoring and controlling expenditure to ensure that all operations are executed efficiently.
Controlling all resources deployed to Capital Projects to ensure effective delivery of projects on time, quality, and costs within budget.
Management of engineering operational and capital expenditure within budget.
Ensuring full compliance with all safety, health, environmental, and quality regulations and standards.
Responsible for repairs and maintenance works to be within budgets.
Establishment and implementation of relevant engineering standards and procedures.
Contract and contractor management.
Ensuring that all tools and equipment are well secured and available for production
Work within cross-functional teams and coach, mentor supervise, and lead direct reports.
2. Skills & Qualifications: 
Grade 12 School Certificate.
Degree in Mechanical engineering from a recognized institute.
Ten (10) Years' Experience with at least five (05) Years in management.
Experience in a working environment at a Mining & Processing facility.
Computer literate (i.e. MS Office including Excel, Word, and PowerPoint)
Experience in a highly mechanized mining environment is an advantage.
Certificates in project management and management practice are an added advantage.
Higher degree at the master's level is an absolute advantage.
Full Member of EIZ.
People Management.
MRL offers equal employment opportunities. If you are ready to take up this opportunity, e-mail or post your CV with a full application letter. Only shortlisted candidates will be contacted. Please apply to
HR Business Partner
Mabiza Resources Limited
P.O. 50799
LUSAKA
Or email your application and C.V. to [email protected] and copy [email protected]
Closing Date: 12th April 2021
Find Zambia Jobs – The best Job board for jobs in Zambia