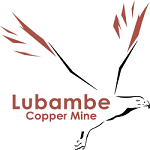 Lubambe Copper Mine is located within the Greater Konkola Area of the Zambian Copperbelt and consists of a large – scale mining license covering an area of approximately 228 square kilometres.
Completed and commissioned in 2012, Lubambe is an underground operation supported by a shaft and decline access with a 2.5 million tonne per annum capacity ore concentrator. The mine's current depth is 450meters producing a high-grade copper concentrate which is then treated at Zambian smelters.
The mine currently employs 1, 125 direct employees, a further 1,200 contractors. It places the highest priority on safety with a world class safety system.
Supporting local communities and suppliers is a key business focus of the mine.
EMR Capital owns an 80% controlling interest in Lubambe while ZCCM-IH owns 20%.
The Mine seeks to employ experienced and qualified individuals in the following position:
Position: Engineering Manager
This position reports to The Director Operations
Core Purpose of the Position
To manage all maintenance activities on the site in order to attain targeted/scheduled production within budget and in compliance with Government and Domestic Regulations.
Key Performance Areas/Indicators (KPA/Is):
To provide and maintain a safe and healthy work environment through the establishment, review and communication of key performance indicators for safety, environment, operations, costs and quality company values and expectations.
Responsible for the overall management of maintenance activities for plant, equipment and machinery including setting up systems, planning, budgeting, staffing, cost containment, optimisation and profitability of the mine.
Support, maintain and enforce Company values and expectations, as they pertain to a safe, transparent, and constructive culture that recognizes hard work and performance.
Responsible for ensuring compliance with various applicable mining and environmental regulations pertaining to the engineering activities.
Oversee and analyse maintenance operations, making recommendations when necessary to ensure equipment availabilities, production targets and procedures are met.
Participate in monthly, quarterly and annual budgeting and forecasting.
Prepare engineering reports for review by senior management and participate and review audits and inspections.
Confer with other managers and senior officials regarding the setting of maintenance systems, standards and schedules in support of the production quotas.
Evaluation of efficiency of maintenance practices to determine adequacy of personnel, equipment and technologies used, making changes to work schedules, techniques or equipment when necessary.
Ability to select, train, develop and utilise the skills of engineers, supervisors, professionals, and artisans.
Academic Qualifications and Experience
Bachelor's or Masters' degree in engineering (mechanical or electrical) or similar education.
Must be a full member of Engineering Institution of Zambia and Energy Regulation Board.
In depth knowledge of mining regulations.
Possess and maintain a clean and valid driver's license.
Must have a minimum of 15 years demonstrated practical Engineering experience in various maintenance methods and operations, with a minimum of five years in a senior management  role.
Strong interpersonal communication skills (verbal and written) with employees, contractors and upper management.
Ability to work with minimum supervision.
Ability to prioritise tasks and understand impacts of decisions.
Conceptual ability.
Ability to mitigate personnel issues and problems.
Ability to troubleshoot process issues and optimize maintenance activities while maintaining efficiency and economics.
Good problem-solving techniques.
Leadership skills.
Proficiency in computers. (Microsoft Office package, Internet and Email services inclusive)
Applicants who meet the above requirements are invited to send their Curriculum Vitae in MS word format to [email protected]. The closing date for receipt of applications is 23rd August 2021
Only shortlisted candidates will be contacted.
Find Zambia Jobs – The best job board for Jobs in Zambia