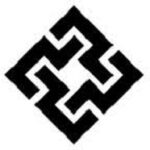 FQM
At First Quantum, we free the talent of our people by taking a very different approach which is underpinned by a very different, very definite culture – the "First Quantum Way".
Working with us is not like working anywhere else, which is why we recruit people who will take a bolder, smarter approach to spot opportunities, solve problems and deliver results.
Our culture is all about encouraging you to think independently and to challenge convention to deliver the best result. That's how we continue to achieve extraordinary things in extraordinary locations.
Job description:
PURPOSE
The incumbent will be responsible for the maintenance of resources in Optimization and provision of resources for other supportive functions. The incumbent will also be responsible for tracking production KPIs and advise personnel accordingly
KEY RESPONSIBILITIES
The holder of this position will be required to adhere to all relevant requirements, policies, procedures and legal regulations pertaining to health, safety, environment and quality, as well as finance, human resources, and any other regulations as required by the company and relevant to the level of the role and responsibilities of the function.
Evaluate ongoing mining operations to ensure that the compliance to plan is achieved.
Report on daily spatial compliance to plan and propose areas of improvements.
Prepare daily mining plans in line with the short and medium term plan.
Liaise with production team on the efficient and practical mining direction considering other constraints.
Support supervisory roles within production team
Ensure Blasting and drilling compliance within the responsible area
Key focus on dilution and ore loss control to ensure optimal mining benefits.
Undertake any project as assigned by the Engineer, Mine Snr.
QUALIFICATIONS
A full Grade12 Certificate
Bachelor's Degree in Mining Engineering
Member of EIZ
EXPERIENCE
A minimum of 5 years experience in open cast mining with at least 3 years in a supervisory role.
Middle management experience with appropriate field experience
Well rounded Engineer with experience in Planning, blasting and production (actual execution) will be of high advantage.
BEHAVIOURAL TRAITS
Show maturity and possess the ability to liaise with different sections, and/or departments with different KPI's.
Ability to work under pressure and be able to return the required level of composure.
Be able to spot areas of improvement
Provide candour to team members for performance improvements.
Be a self-motivated individual.
Work with less supervision but be bold enough to make appropriate decisions.
OPERATIONAL REQUIREMENTS
Excellent verbal and written communication skills.
Ability to maintain self-discipline within a stressful environment.
Ability to lead in a multi-cultural environment.
Good report writing abilities.
Exposure to noise/dust
To do Shift Work When required
Manual Driver's Licence