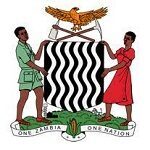 Ministry of Health
THE REPUBLIC OF ZAMBIA
MINISTRY OF HEALTH
LUSAKA PROVINCIAL HEALTH OFFICE
EMPLOYMENT OPPORTUNITIES
INTERNAL ADVERTISEMENT – MINISTRY OF HEALTH (LUSAKA PROVINCE)
Lusaka Provincial Health Office (LPHO) with Support from the Centers for Disease Control and Prevention (CDC) invites applications from suitably qualified persons in Lusaka Province to fill the under listed positions:
Job Title: Electronic Health Records Officer (3)
Location: Districts within Lusaka Province
Job Purpose: To strengthen the implementation and use of SmartCare in order to contribute to improved patient care, data management and reporting.
Reports to: Health Information Officer
Main Responsibilities;
Ensures functionality and use of SmartCare in all supported health facilities in the District to enhance and improve HIV data management and reporting;
Ensures that a plan is in place and implemented to rollout SmartCare releases or builds in the District;
Undertakes regularly, SmartCare back-end analysis in order to facilitate understanding of data extracted from SmartCare and enhance/improve the quality of data;
Ensures that all health facilities in the District are implementing SmartCare both in e-First and e-Last mode;
Ensures that health facilities have no backlogs and are submitting Transport Databases (TDBs) on monthly basis to District and the Provincial Health Offices;
Undertakes regular trainings, mentorships, and Technical Assistance programs in order to build and strengthen capacities in the District in SmartCare data management and use;
Serve as the Focal Point Person for SmartCare support for all the District health facilities prior to upward referral;
Participate in data review meetings as required;
Coordinates planning of mentorship visits as needed and keep a list of all health facilities and staff trained in SmartCare and other relevant trainings as well as those who need to be trained;
Maintain and manage ICT equipment (Laptops, Desktops, Servers, Access Points) and inventory;
Provide Data Entry support for high volume health facilities as required and
Attend to any other duties as assigned by Supervisor.
Qualifications, Skills and Experience
Grade Twelve (12) School Certificate with Five (5) Credits or better including Mathematics, Science and English;
Diploma in Computing, Computer Science or relevant field from a recognized institution;
At least three (3) years' experience;
Experience in conducting orientations, trainings and mentorships to users in system usage
Experience in managing multiple users across multiple systems
Knowledge of patient level Health systems used under Ministry of Health
Experience in configuring severs and other systems to a central repository
Experience in Electronic Health Record Systems (SmartCare) and possession of a CISCO CCNA level 1, 2, 3, and 4 or any relevant certification will be an added advantage
Computer literate, with competency in using Microsoft office applications (Word, Excel, PowerPoint);
Other Attributes
Must have high level of confidentiality and Integrity;
Trustworthy and Honest;
Must be a team player and
Ability to work with minimal supervision
Interested candidates currently employed under the Ministry of Health in Lusaka Province are encouraged to apply for one position only. Candidates meeting the above stated qualifications and attributes are required to submit their applications with the following documents; Curriculum Vitae with Three (3) traceable Referees, Academic and Professional Qualifications, Full Registration with relevant Professional Bodies and valid Practicing Licenses where applicable to the address below by Wednesday, 14th July, 2021. An attractive package will be offered to successful applicants who will be appointed on Contract for an initial period of One (1) Year subject to renewal depending on performance.
Applications should be clearly marked with the position being applied for and applicants should provide valid phone numbers for ease of communication.
Only shortlisted candidates will be contacted.
The Provincial Health Director
Lusaka Provincial Health Office
Plot Number 3 Saise Road, Longacres
P.O. Box 32573
LUSAKA
Find Zambia Jobs – The best job board for Jobs in Zambia