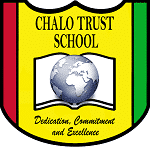 Chalo Trust School is looking for a Male electrician to join the school.
Minimum qualification
Grade 12 School Certificate.
Electrical Trade Certificate or Related field.
Experience in electrical systems.
Demonstrable ability to use electrical and hand tools (e.g. wire strippers, voltmeter etc.)
Proper knowledge of safety procedures and legal regulations and guidelines.
Execute plans of electrical wiring for well-functioning lighting and other electrical systems.
Install electrical apparatus, fixtures and equipment for other systems.
Address application to:
The Director
Chalo Trust School
Chamba Valley
We prefer physical applications, EMAILs will not be accepted.