Full Time
Applications have closed.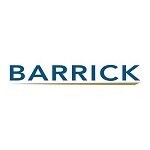 Barrick Gold Corporation
Lumwana Mining Company seeks to recruit a highly and committed employee for the position of Mechanical Engineer to join the versatile Maintenance team.
Reporting to the Senior Electrical Engineer, you will be responsible for the implementation and control of certain electrical project work in the mining department and associated areas. It is envisaged this will involve the design, procurement, installation and commissioning of a number of projects. Your duties will include but are not limited to the following:
Provide technical assistance as required to the maintenance and operations group.
The maintenance of time table for all Mining Electrical projects, the control of budgets and costs.
Co-ordination with the Plant Electrical Engineer and Supervisor to ensure continuity of electrical supply for the mining area.
Be able to implement scopes of works, budgets and ensure safety and environmental standards are upheld.
To assist in the planning and control of major shutdowns and upgrades.
Aid in the supervision of various project contractors in the mining area
Design, implementation of project work.
Production of project reports as required.
Ensure safety and environmental standards are complied with.
Ensure that cost control and cost reporting is maintained.
Produce maintenance management reports and project reports.
Assist the Senior Electrical Supervisor in the maintenance of all Mining electrical installations.
Assist in the writing of SOP's and setting of KPI's.
Assess work to be done & issue safety permits as required along with work requests.
Any LMC maintenance projects that may be required outside the direct mining area.
Attend maintenance meetings as required.
Any other duties as directed by the Senior Electrical Engineer.
To be considered for the position, you must meet the following requirements:
Full Grade Twelve Certificate.
Degree in Electrical Engineering.
Member of the Engineering Institution of Zambia
Minimum two (2) year experience in Electrical Engineering. Have had some previous electrical experience; preferably have worked in the mining industry.
Proficient with the use of engineering design software (AutoCAD) and ability to interpret drawings/circuits
Must have a valid driving license.
Have an understanding of Electrical Design and Maintenance principles.
Willing to lean all aspects of Mining Electrical Engineering.
Have an understanding of Stores & Purchase process. Have good communication skills in the English language with an emphasis on writing skills
Be able to show initiative & have good interpersonal skills.
Have past supervisory & planning experience.