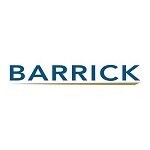 Lumwana Mining Company Limited (LMC)
Position: Electrical Engineer – Intern
Lumwana Mine, Kalumbila, Zambia.
Reporting to: Superintendent – Site Engineer
Lumwana Mining Company Limited (LMC), a copper mining company owned by Barrick Gold Corporation is situated in the North Western region of Zambia, some 300 km west of the Zambian Copperbelt and 95 km south west of the provincial capital of Solwezi. The mine is a multi-pit, multi staged operation mining approximately 100MT of ore and waste per annum and producing copper concentrates containing an average of 120,000 tonnes of copper metal per year over a twenty (20) year mine life, making Lumwana the largest single open cut copper mine in Africa. The Company is now looking for highly committed and qualified individuals to be considered for the position of Electrical – Engineer Intern (x 1)
Role Summary
Reporting to the Superintendent – Site Engineer, the intern will undergo intensive training to equip them with technical skills to enable them to provide engineering support to the operations such that safety compliance, equipment integrity and equipment availability is maximized. Through mentoring and coaching, the intern will be required to perform duties which will include, but not limited to the following:
Responsibilities

Provide strong technical support on equipment related matters.
Undertake engineering equipment specifications for equipment procurement and equipment repairs.
Undertake equipment management of change for equipment modifications.
Undertake engineering improvement projects, including feasibility, design, procurement, execution and commissioning phases.
Undertake condition monitoring activities such as Vibration analysis and Thermal imaging
Update engineering drawings, equipment registers etc.
Undertake equipment reliability improvement projects.
Develop and update equipment condition and equipment performance monitoring datasets.
Experience & Qualifications

Grade 12 Certificate.
Electrical Engineering Degree (or related studies).
Excellent verbal, written and interpersonal skills.
Good computer skills.
Ability to work in a team.
Willingness to learn.
Valid Driver's License.
Zambian Nationals who meet requirements for this position and are resident in Zambia are strongly encouraged to apply.
Applicants may be subjected to any of the following: a Security and / or Police Clearance Check; a Competence Assessment, Qualifications, Credit and Reference Checks.
'Be Aware of Fraudsters'
Lumwana Mine does not solicit for payment of any funds towards the recruitment process.