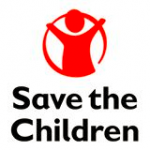 Save the Children International
Save the Children is the world's leading independent organization for children. Our Vision is a world in which every child attains the right to survival, protection, development and participation. In Zambia, Save the Children works in the following Thematic areas: Education, Health& Nutrition, Child Protection, Child Rights Governance and Child Poverty; including Humanitarian response. Save the Children wishes to invite qualified individuals to apply for the following position:
JOB TITLE: Education Technical Specialist – (x1)
LOCATION: SCI Zambia
GRADE: 2
CONTRACT LENGTH: 2 YEARS
CHILD SAFEGUARDING: (select only one)
Level 2: either the post holder will have access to personal data about children and/or young people as part of their work; or the post holder will be working in a 'regulated' position (accountant, barrister, solicitor, legal executive); therefore, a police check will be required (at 'standard' level in the UK or equivalent in other countries).
ROLE PURPOSE:
The Technical Specialist for Education will use their in-depth contextual understanding, technical expertise, and relationship building skills to define and deliver our strategic ambition for education in Zambia. The role will lead strategy development and the technical design and implementation of high quality programmes that deliver change for children in development (and emergency) programming. The role will focus on driving strategic partnerships and new business development, as well as national advocacy and influencing. It supports the design and implementation of monitoring and evaluation systems to demonstrate impact, while sharing learning across our programmes, teams and partners. The role will work closely with operations colleagues and with partners in Zambia, building their capacity and building ownership and agency of local organisations. This role includes a focus on external representation on priority issues likely to include: early childhood care and development, inclusive education and girl's education, and education in emergencies – to ensure all children have access to education leading to learning and well-being outcomes. In the event of a humanitarian emergency, the role holder will be expected to work outside the normal role profile and be able to vary working hours accordingly.
SCOPE OF ROLE:
Role Dimensions:
The role is expected to foster relationships with a wide range of internal and external stakeholders including Save the Children members, the Country Office Programme Development & Quality team, advocacy colleagues, Regional Advisors, technical counterparts in other organization, donors, academia etc. The role is also expected to engage with internal technical working groups and communities of practice.
The incumbent will be reporting to: Programme Quality & Development Director
KEY AREAS OF ACCOUNTABILITY:
Technical Leadership:
Provide technical leadership for education or the Country Office, and set the strategic approach in relation to the wider country strategy
Build capacity of national staff and partners in key technical approaches related to education.
New Business Development:
Develop new strategic partnerships and position SCI Zambia for securing new standalone and cross-cutting education funding opportunities
Work closely with new business development colleagues to identify and pursue funding opportunities
Engage with technical partners, donors and colleagues externally and across Save the Children to strengthen profile and opportunities to grow the education portfolio
Ensuring Programme Quality (design and implementation):
Lead the technical scoping, planning, and design and proposal writing during new programme development, and ensure that we design and deliver high quality education programmes for children, building on global best practice. Ensure that gender, disability and resilience considerations are reflected in our programme design and implementation.
Work with Child Rights Governance colleagues to ensure that a rights based approach is reflected in our programme design and implementation (in line with our child rights programming approach), with a strong focus on child participation.
Promote an Education Systems Strengthening approach as the overarching framework, that supports working in collaboration and partnership with governments and regional bodies, local partners and working towards impact, scale and sustainability.
Ensuring evidence of outcomes, results and learning:
Promote and monitor integrated programming in a way that increases overall impact of education programmes at the community level.
Work with Monitoring, Evaluation, Accountability & Learning (MEAL) teams to carry out gender and power analysis, and conduct quality monitoring against international standards through participatory methodologies that promote gender equality and social justice (including child-friendly and gender sensitive/transformative methodologies).
Lead on ensuring the use of disaggregated data and drive collection of relevant evidence and analysis (including gender and power analysis) of outcomes and results, and making a link to quality and accountable programming; Contribute to strengthening the use of equality-focused programme principles and good practice across themes and sectors.
Networking & External Engagement:
In alignment with Country Office strategy and leadership, engage in strategic positioning with donors, partners and government in-country, and ensure that Save the Children is a partner of choice in education.
Ensure that Save the Children is influencing and learning from others through national technical coordination and networking bodies such as clusters and working groups recognizing Save the Children and UNICEF are global co-leads for the education cluster.
Strengthen civil society engagement in national dialogues and policy processes through working closely with advocacy and child rights governance colleagues. Ensure that the diverse voices of children, girls and boys are equitably heard and represented in our education work.
QUALIFICATIONS AND EXPERIENCE:
Masters degree in Education, social policy or other relevant social science degree
7-10 years' experience of leading the design and implementation of development (and humanitarian) programmes in education
Understanding of the education sector in Zambia
Familiar with education systems (humanitarian/cluster systems as needed) for ex. the INEE Minimum Standards, the key issues related to Sustainable Development Goal 4 – to ensure inclusive and equitable quality education and promote lifelong learning opportunities for all.
Track record in successful business development/fundraising such as Global Partnership for Education, Education Cannot Wait, EU, FCDO, USAID, World Bank
Demonstrated program design, monitoring and evaluation skills, including designing pathways to sustainable impact at scale.
Experience conducting gender analysis and designing gender-transformational programming experience of strategy development and planning
KEY COMPETENCIES:
Technical competencies:
Ensures all children's access to quality education
Ensures all children's well-being
Supports all children's learning and development
Generic Competencies
Being the Voice of Children: Promotes evidence-based policy and public engagement that includes the voices of children and their communities
Advancing Equality & Inclusion: Displays a commitment to ensuring everything we do considers the most deprived and marginalised children
Building & Strengthening Partnerships: Promotes working with diverse partners as critical to delivery
Child Rights: Promotes the rights of children in own work and in work with colleagues and peers
Additional job responsibilities
The duties and responsibilities as set out above are not exhaustive and the role holder may be required to carry out additional duties within reasonableness of their level of skills and experience.
Equal Opportunities
The role holder is required to carry out the duties in accordance with SCI's global Diversity, Equity and Inclusion and Gender Equality Policies, supported by relevant procedures..
Child Safeguarding:
We need to keep children safe so our selection process, which includes rigorous background checks, reflects our commitment to the protection of children from abuse.
Safeguarding our Staff:
The post holder is required to carry out the duties in accordance with the SCI anti-harassment policy
Health and Safety
The role holder is required to carry out the duties in accordance with SCI Health and Safety policies and procedures.