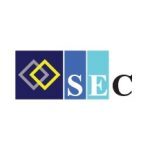 Securities and Exchange Commission
The Securities and Exchange Commission (SEC) is a body corporate established under the repealed Securities Act, Cap. 354 of the laws of Zambia and whose existence is continued under the new Securities Act, No. 410f 2016. SEC has the objective of inter alia regulating and developing the Zambian Capital Markets and is responsible for the supervision and development of the Capital Markets in Zambia as well as the licensing of financial intermediaries, collective investment schemes and securities exchanges, the registration of securities to be issued such as debt and equity instruments, and the authorization of transactions in entities registered with SEC
SEC now seeks to recruit qualified Zambians to fill the following positions:
5.0 Job Title: ECONOMIC RESEARCH OFFICER (X1)
5.1 REPORTING: MANAGER MARKET TRANSACTIONS
5.2 Job Purpose: 
Undertaking various supervisory duties, including processing of License applications, financial analysis, surveillance as well as conducting onsite and offsite Inspections of Capital Markets players with a view of maintaining a falr, efficient and transparent market
5.3 Job Purpose:
To assist process applications for registration of securities authorization of takeover and mergers transactions and collective investment Schemes in line with the provisions of the Securities Act and best global practices, to safeguard the interests of the investors, provide interpretation of the effects of changes in economic variables on the capital markets undertake research on global trends in Capital markets products and reconciliation of GR2 secondary market trades and Collective Investments scheme returns
5.4 Key Result Areas and Accountabilities
5.4.1 GRZ Bond in the Secondary Market; Reconciliation of GRZ Bonds on the Secondary Market, Reconciling the Dealers Return to the use and Bank of Zambia reports
5.4.2 Collective Investment Scheme (CIS) Reports, Reconciliation of the Fund Managers CIS returns, making follow ups and ensuring all Fund Managers are up to date with the returns and Payments
5.4.3 Maintaining the Fixed Asset Register; Maintenance of the Commissions Fixed register, updating the register, ensuring additions and disposals are accounted for expeditiously
5.4.4 Process applications for registration and authorization Assist the Manager Market Transactions in processing applications for registration of Securities and authorization of Collective Investment Schemes and Private funds in line with the provisions of the Securities Act and Market Guidelines
5.4.5 Reconciliation of corporate debt Returns, Reconcile quarterly returns submitted by issuers to ensure the amount outstanding for each issuer is correct, all debts matured have be paid and new issuances have been captured in the returns
5.4.6 Update return indices
5.4.7 Construct and update registration and authorization database and market statistics database
5.4.8 Assist the Manager -Market Transaction undertake research on topical capital markets products and trends
5.4.9 Assist with duties as may be assigned by management
5.5 Required Competencies/Personal qualities:
5.5.1 High level of analytical ability
5.5.2 Basic computer skills (Word processing, spreadsheets, and internet)
5.5.3 High level of integrity and confidentiality
5.5.4 Knowledge of the capital markets.
5.5,5 Must possess strong work ethics.
5.5.6 Good communication and interpersonal skills.
5.5-7 Strong analytical skills
5.5.8 Planning and organisation skills,
5.5.9 Possess information gathering and presentation skills
5.5.10 Good report writing skills.
5.6 Qualifications
Bachelor's degree in Business Studies, Economics, Accounting, Finance or equivalent from a relevant field.
ACCA/CIMA Part Il or ZICA Licentiate will be added advantage
5.7 Minimum relevant work experience.
Minimum two (2) years relevant work experience with the financial services, particularly capital markets and/or banking and/or pensions and insurance.
APPLICATION PROCEDURE 
Applications accompanied by copies of certificates, detailed curriculum vitae (CV), and daytime contact telephone numbers and three (3) traceable references should reach the undersigned not later than 14th April 2022, the envelope indicating the relevant position applied for
The Chief Executive Officer
Securities & Exchange Commission
Plot 3827 Parliament Road, Olympia
P.O. Box 35165
LUSAKA